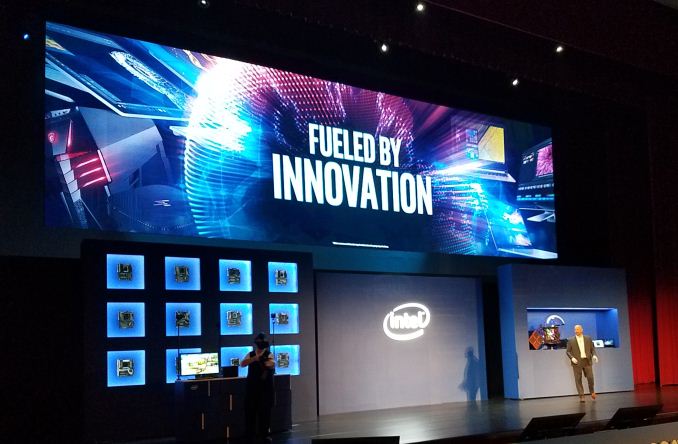 02:19AM EDT - So, we are right on time for PCs.
02:20AM EDT - Intel is showing a new Acer Predator gaming laptop with Intel Core i7 inside.
02:21AM EDT - Intel is showing HTC Vive with WiGig 60 GHz technology.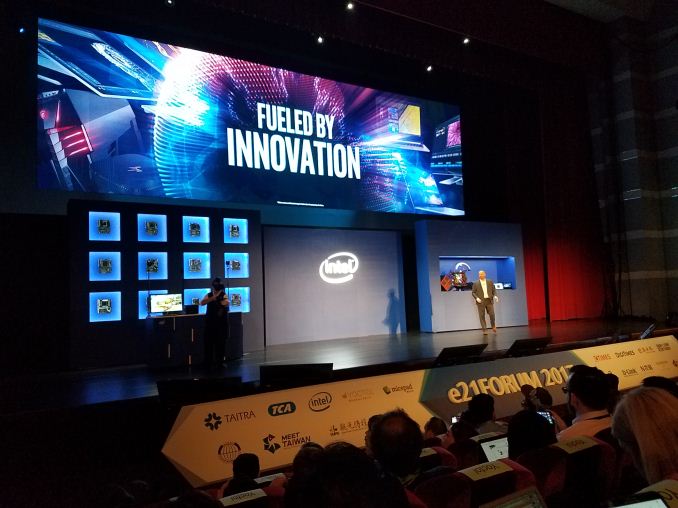 02:22AM EDT - Jonney Shih of ASUS is on stage. Talking about consumer PC innovation.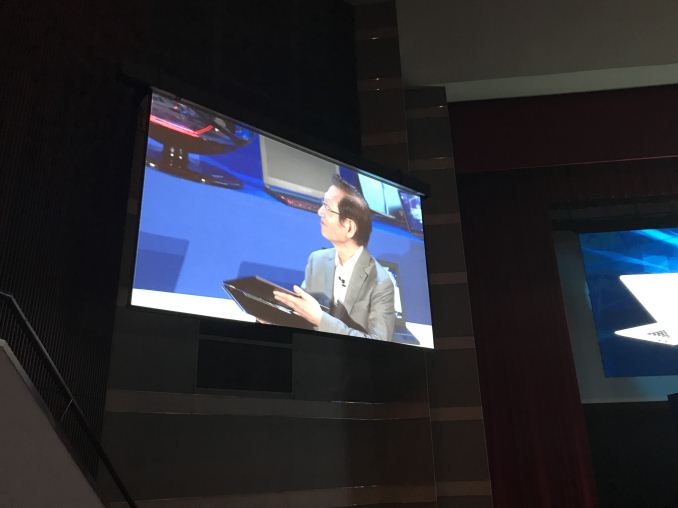 02:23AM EDT - Basically demonstrating the ZenBook Flip S.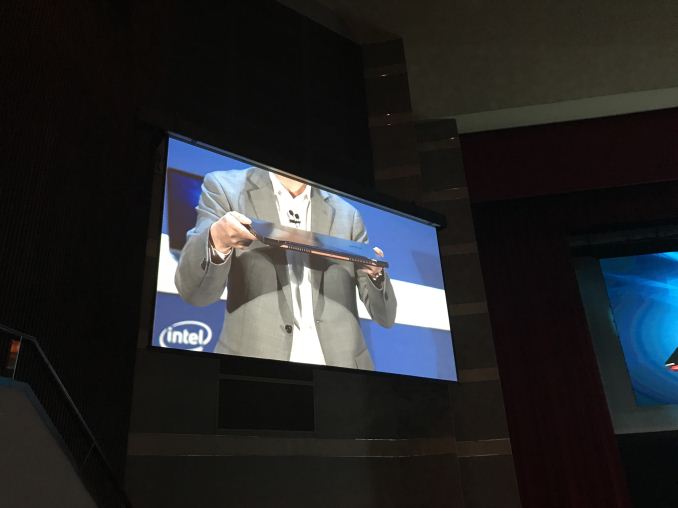 02:25AM EDT - And holding the ultra-thin gaming laptop that NVIDIA showcased an hour ago.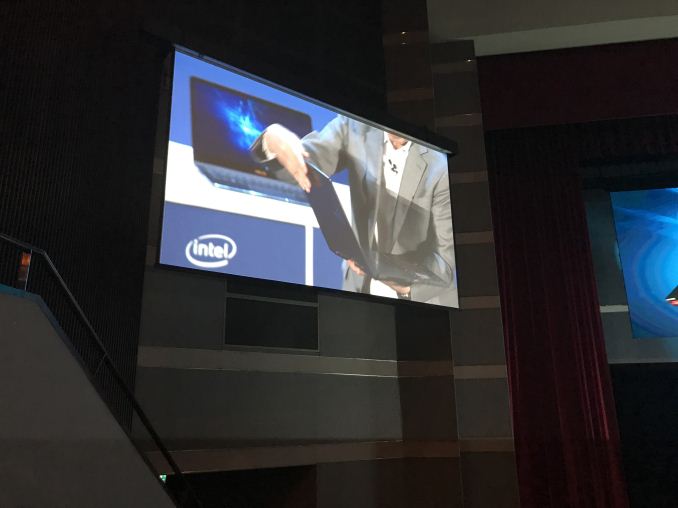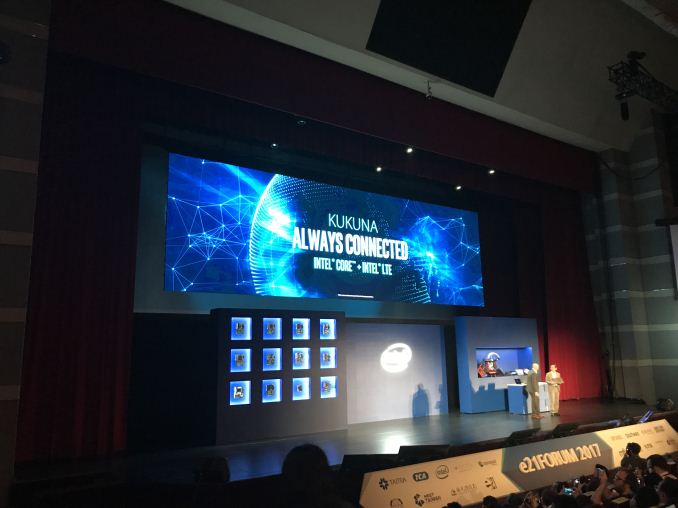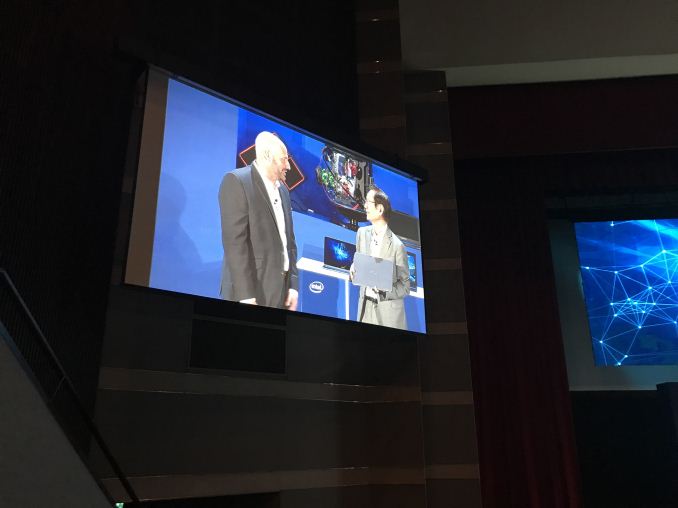 02:26AM EDT - Now, ASUS chairman is giving a glimpse on the upcoming Kukuna notebook - the always connected x86 notebook.
02:27AM EDT - Meanwhile, Intel is talking thin and light notebooks in general. There are loads of them around.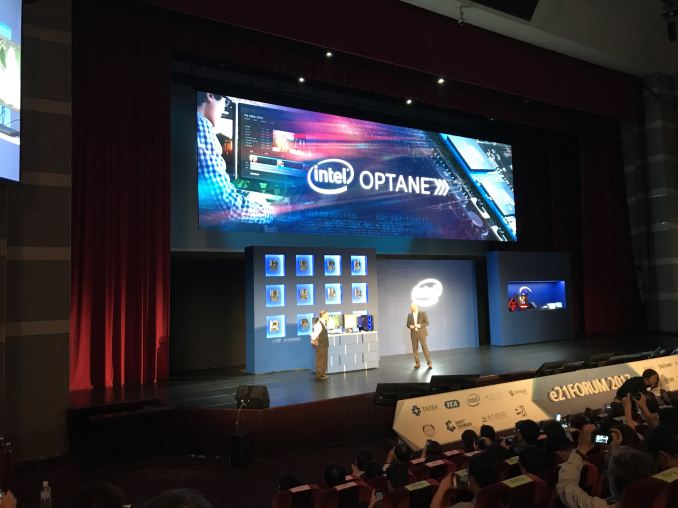 02:28AM EDT - Now, Intel is demonstrating advantages of the Optane caching SSDs for client PCs.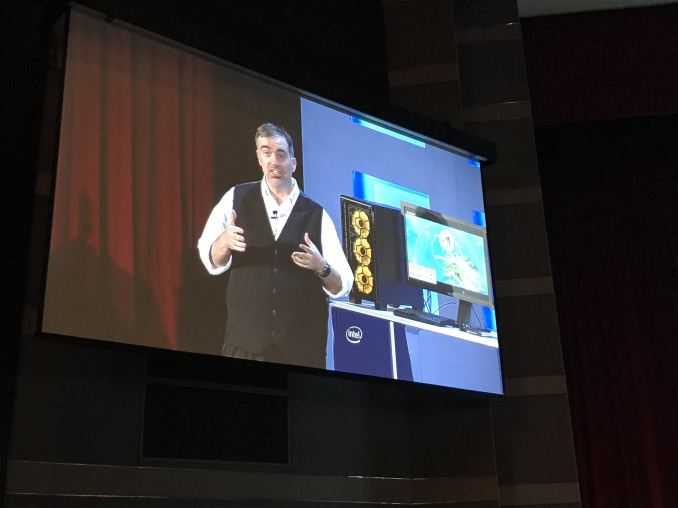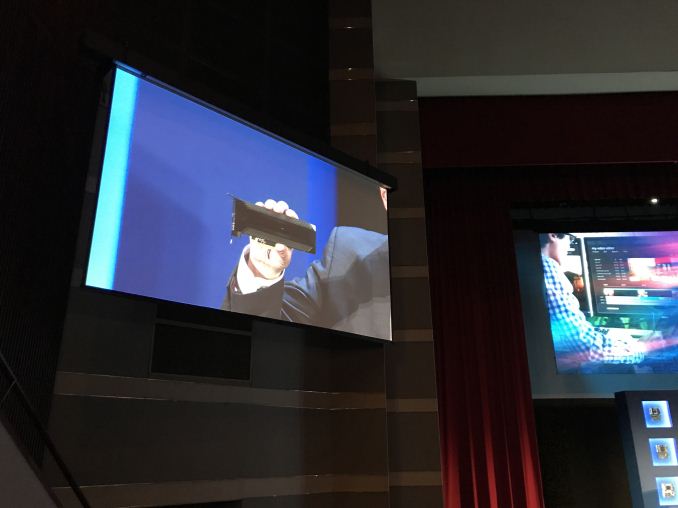 02:31AM EDT - Intel plans to release a consumer SSD based on the 3D XPoint/Optane later this year. It will use PCIe 3.0 x4 and a black heatspreader.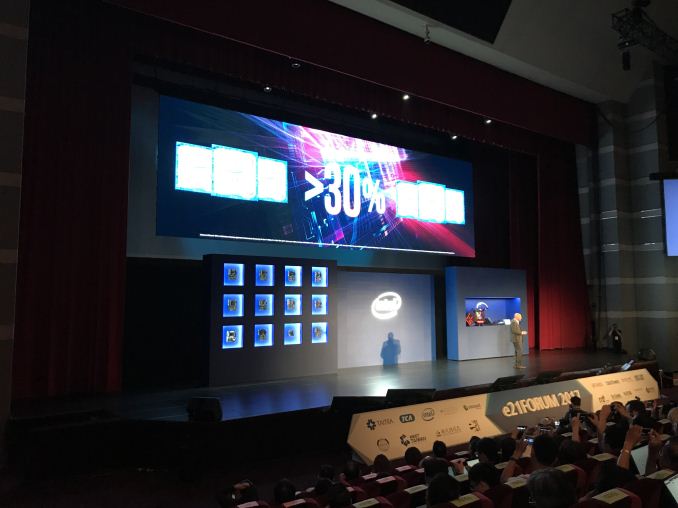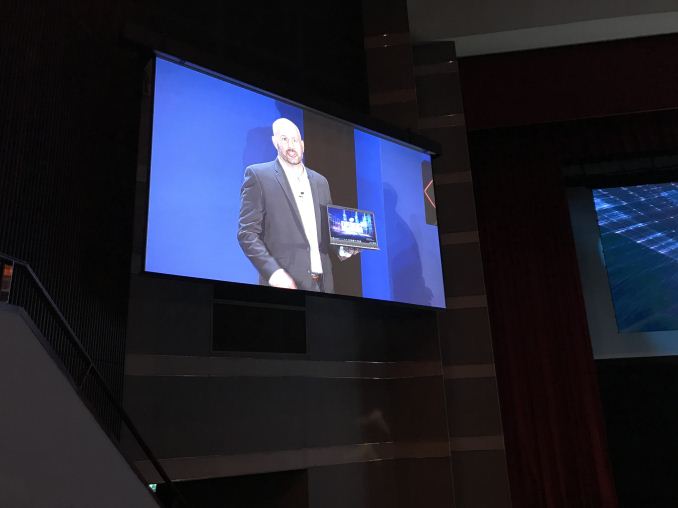 02:33AM EDT - Now, Intel promises that the upcoming 8th generation Core i-series CPUs will offer a 30% improvement in performance over existing chips. They are demonstrating a laptop running the chip, so, it looks like they are primarily talking about mobile CPU performance increase.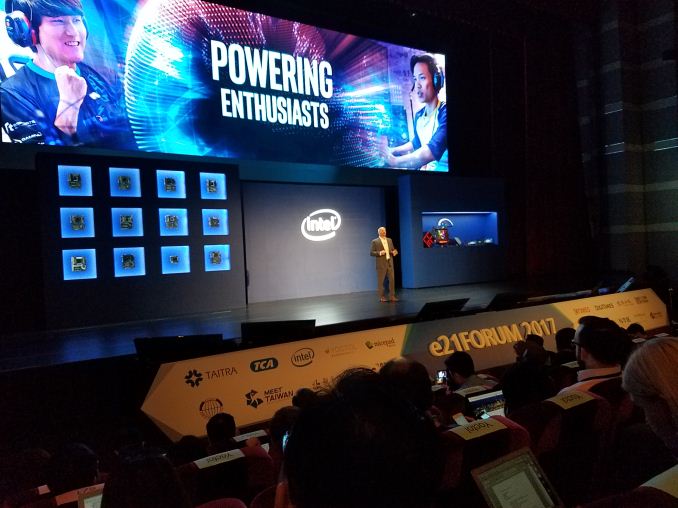 02:37AM EDT - Intel, Microsoft, ASUS, Oculus and others are oganizing the Unspoken Tournament for VR gamers. Obviously, to boost popularity of VR gaming.
02:38AM EDT - Time for the new Intel Xtreme platform.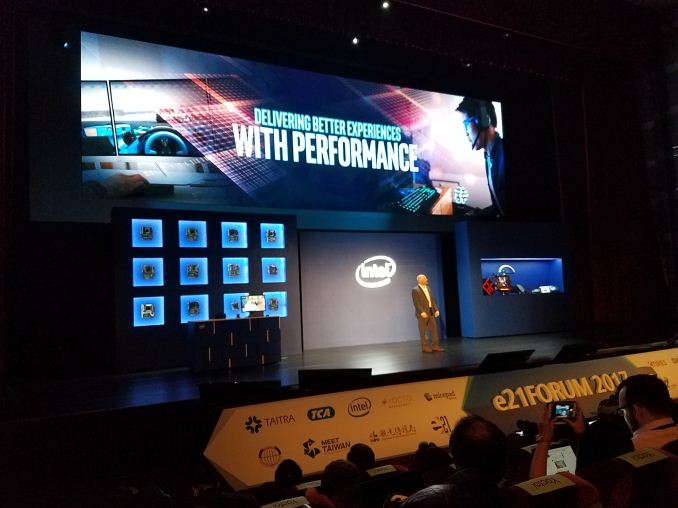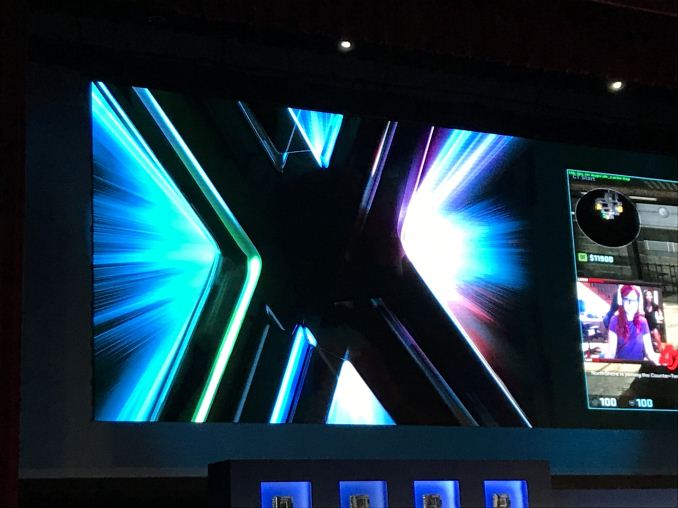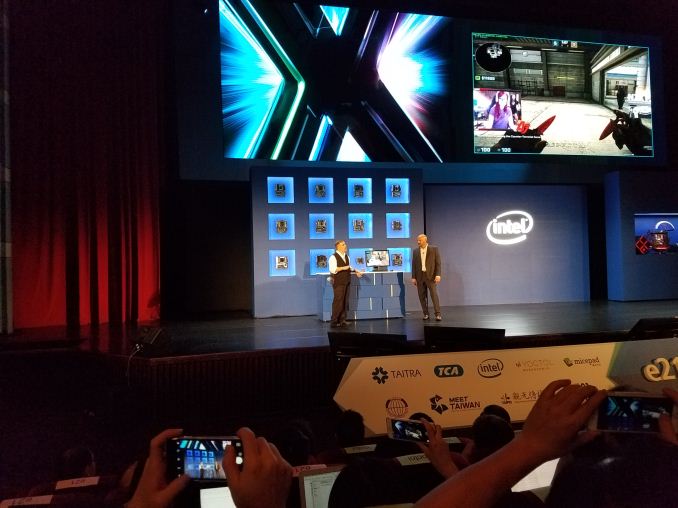 02:40AM EDT - So, one of the usage models for the Core Extreme-based systems is to play games and stream them to the Internet.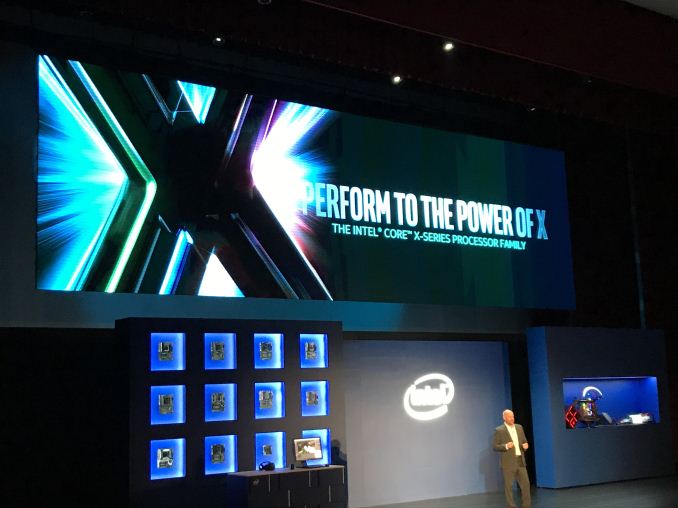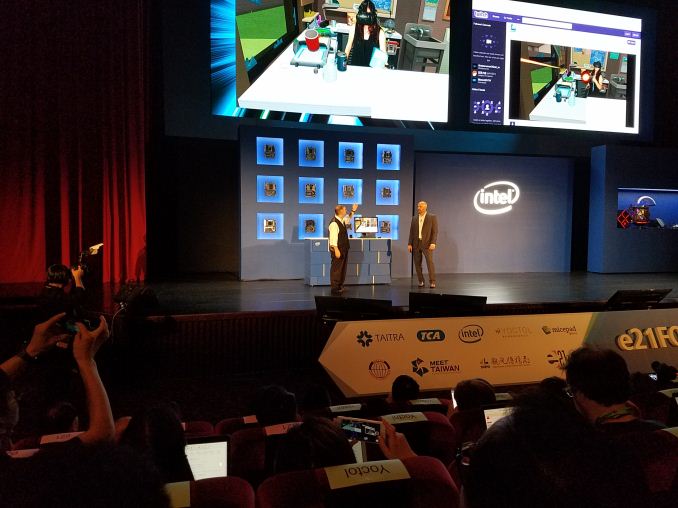 02:43AM EDT - Meanwhile, Intel Core Extreme is not only about gaming, but about creating content too. So, Ralph from Unity is explaining how a fast CPU affects work of a game developer.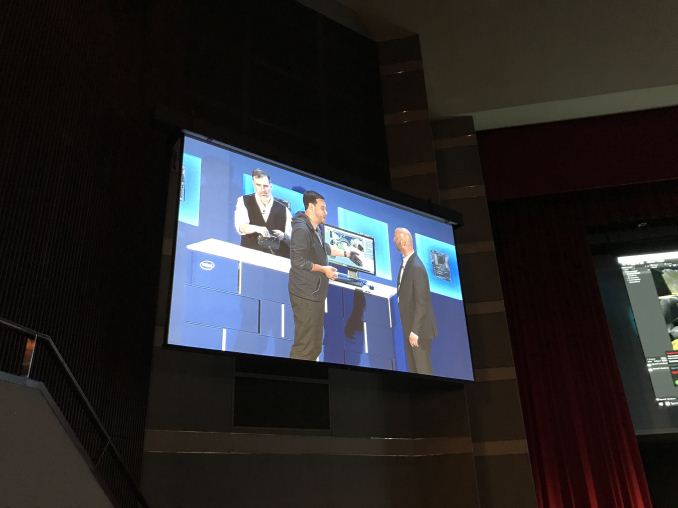 02:44AM EDT - The more cores the better, he says.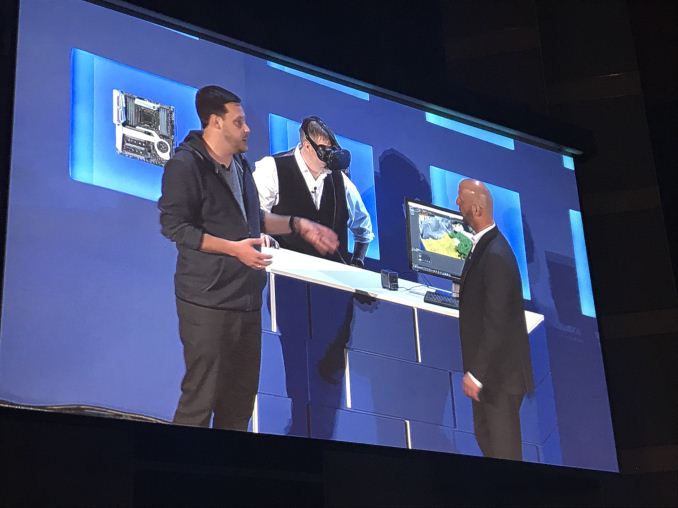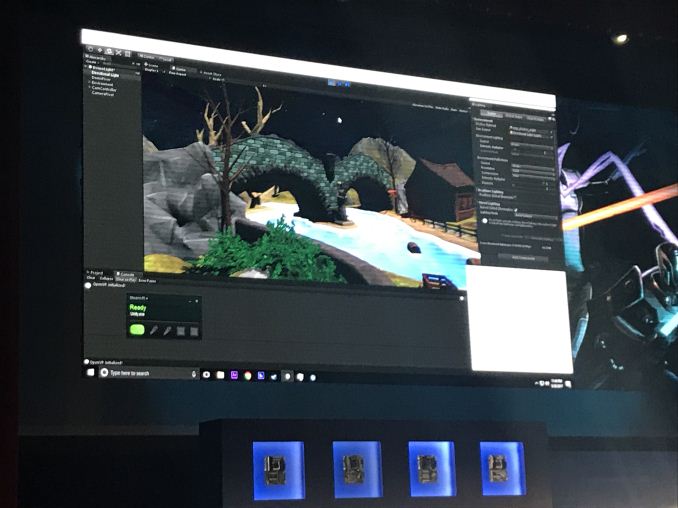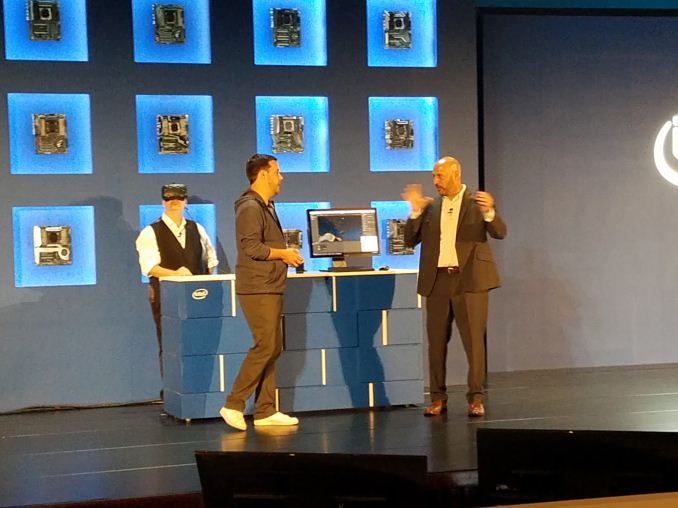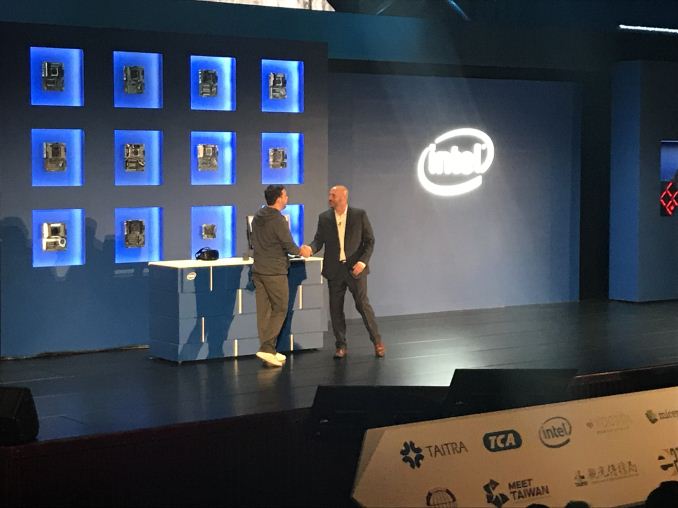 02:46AM EDT - So, the new X-series platform will include CPUs with 4 to 12 cores. Interesting...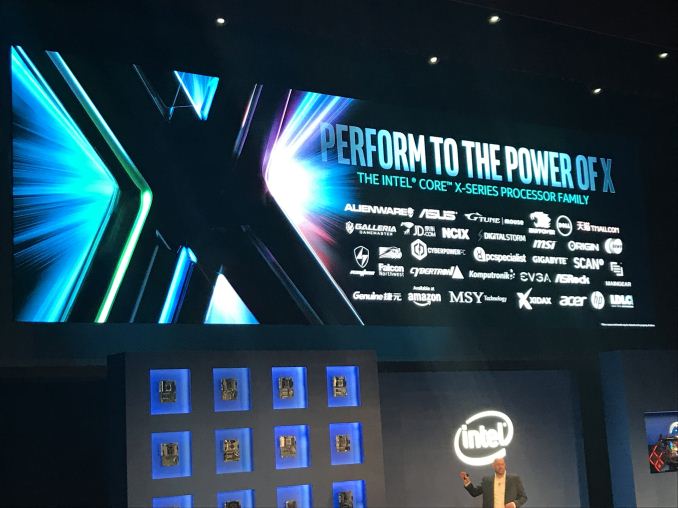 02:46AM EDT - As usually, the new X-series platform is supported by tens of motherboard and PC companies.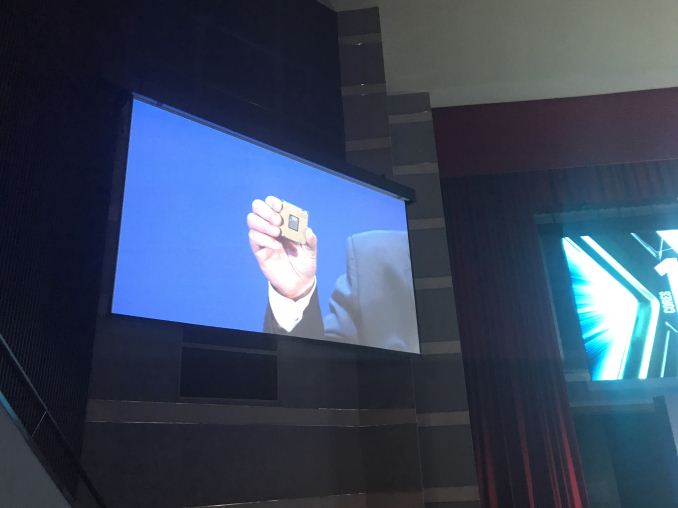 02:48AM EDT - Now... Intel decided not to stop at 12, 14 or 16 cores for extreme desktops. It is going to offer a 18-core CPU!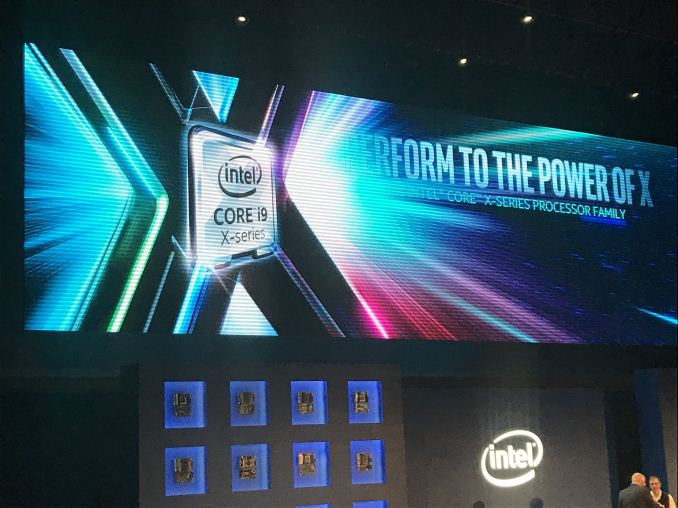 02:48AM EDT - And it will be called the Core i9.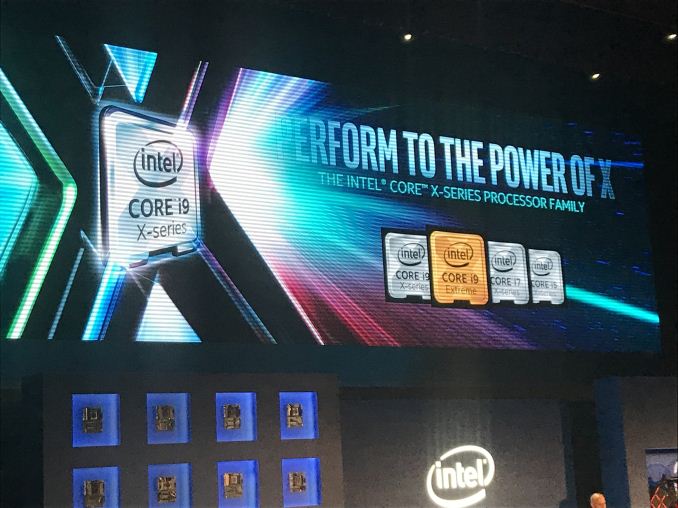 02:49AM EDT - Unquestioned performance leadership - that's what Core i9 is about.
02:51AM EDT - Apparently, that's it for today with Intel. But stay tuned for more Intel Core X-series news.