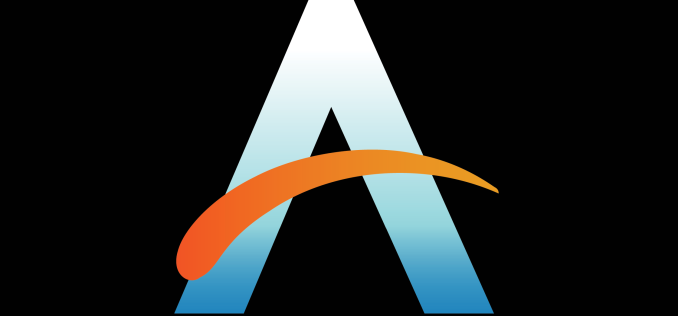 At the start of this month we kicked off a week-long competition with our frenemies over at Tom's Hardware. Striving to see which technology website was superior, our respective distributed computing teams held a race in the popular Folding @ Home project to amass the largest number of points over a one-week period. And now that the race week has come to a close, the final results are in.
Folding@Home Race Results
Team
Points
Team AnandTech
296,180,869
Tom's Hardware
212,467,005
As of end of the race, Team AnandTech has amassed 296 million points, besting Tom's Hardware by nearly 40%. And while it took a day or so for both teams to get up to speed, as it turns out it was never even close.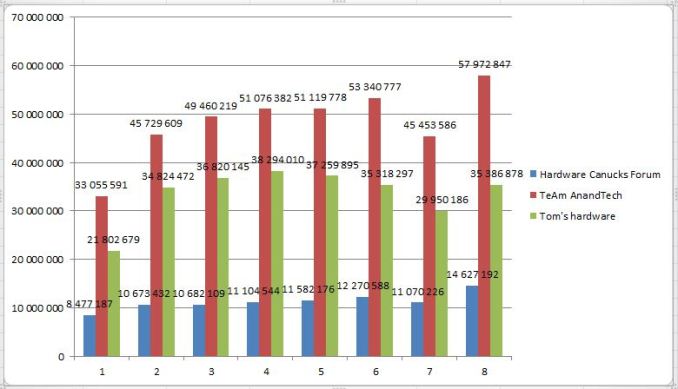 Daily Production Chart (Image Courtesy Team AnandTech user Petrusbroder)
Anyhow, as the race has come to a close, I wanted to take a victory lap to celebrate Team AnandTech's inevitable win over Tom's Hardware, and to thank the many readers and forum denizens who chipped in to help the team win the race. All told, Team AnandTech's production nearly tripled for this race, beating expectations on both sides of the aisle and putting the team ahead of Tom's both for this race and now in overall standings as well. With dozens of participants – and more hiding in the woodwork – there are too many people to name, but thank you to everyone who participated.
The same sentiment goes to the team over at Tom's Hardware as well. Although their leadership under my counterpart, Fritz Nelson, turned out to be lacking – he badly underestimated what Team AnandTech could do – the members of both teams worked hard for this. After all, a race is only as good as the competition. So I suspect this won't be our last race, as we'll need to do this again in the future to once again satisfy the feud for at least a little bit.
Finally, I want to quickly thank the Purch community team for setting this up, and for providing the funds for the $2,500 donation to Child's Play. As the winners of this race, Purch will be making that donation in the name of Team AnandTech, making for a fitting end to this race, as someone deserving will benefit from the carnage that has been wrought.
Source: Team AnandTech Distributed Computing