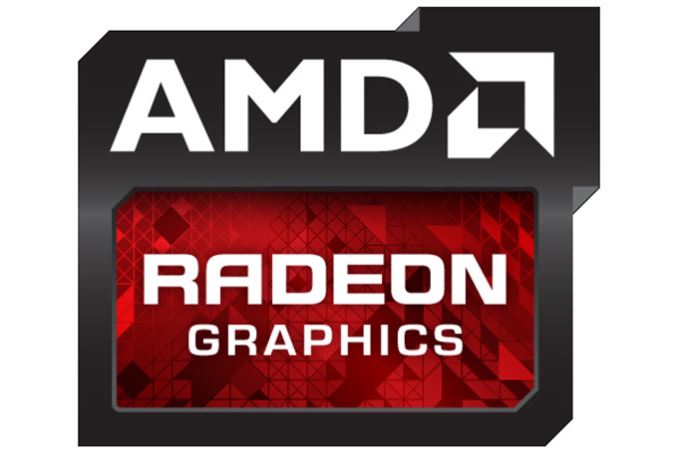 As our long-time readers are keenly aware, the product cycles followed by PC OEMs and ODMs for their laptops and desktops are rarely perfectly in sync with the development cycles of the underlying processors. With a desire to refresh their PCs on a yearly basis – whether or not new processors are available – OEMs lean on their suppliers to come up with newer parts to fill out these devices. Consequently, it has become a semi-annual ritual for the GPU vendors to rebadge parts of their lineups to meet the needs of OEMs, shuffling together old and new parts as part of a continuous cycle of upgrades and replacements.
Kicking off this latest cycle, this week AMD quietly updated the laptop GPU section of their website to add the Radeon M400 series, the latest generation of AMD's notebook (and AIO desktop) GPUs. And to cut right to the chase, while this year is going to be an important year for AMD with the launch of their Polaris architecture and its accompanying GPUs, Polaris isn't upon us quite yet. Instead what AMD has published are the customary 28nm rebadges that will be fleshing out the M400 line, presumably positioned around where Polaris will land a bit later this year.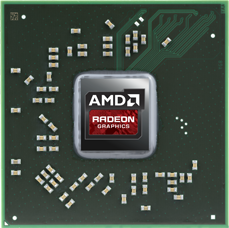 As these product updates aren't coming alongside any other formal product announcement, there's little information on AMD's branding/positioning direction at this time. So the information we have is limited to some basic hardware specifications. Given the timing of this release – just two weeks before Computex – I expect we'll see more from AMD as part of their annual Computex presentations. In the meantime if you see Radeon M400 parts start to show up in laptop specification sheets ahead of Computex, here is what's going on under the hood.
AMD R9 M400 Series GPU Specifications
R9 M485X
R9 M470X
R9 M470
Was
Variant of R9 M395X
Variant of R9 M385X
Variant of R9 M380
Stream Processors
2048
896
768
Texture Units
128
56
48
ROPs
32
16
16
Memory Clock
<= 5Gbps GDDR5
<= 6Gbps GDDR5
<= 6Gbps GDDR5
Memory Bus Width
256-bit
128-bit
128-bit
VRAM
<= 8GB
<=4GB
<=4GB
GPU
Tonga
Bonaire
Bonaire
Manufacturing Process
TSMC 28nm
TSMC 28nm
TSMC 28nm
Architecture
GCN 1.2
GCN 1.1
GCN 1.1
The sizable high-performance Radeon R9 M300 family has been trimmed significantly for the R9 M400 family, which at least until the launch of Polaris is composed of three products: M485X, M470X, and M470. The former is identical in specification to R9 M395X, making it a rebadged GCN 1.2 Tonga part with all 2048 SPs enabled. Meanwhile the M470 series follows the M380 series, making it rebadges of the GCN 1.1 Bonaire GPU. M470X would be a fully enabled part with all 896 SPs enabled, while M470 cuts that down to 768 SPs.
Meanwhile, not found here are any parts based on AMD's venerable GCN 1.0 Pitcairn GPU. After a run of over 4 years, it looks like Pitcairn has set off on a well-deserved retirement.
AMD R7 M400 Series GPU Specifications
R7 M465X
R7 M465
R7 M460
R7 M445
R7 M440
Was
Variant of R9 M370
Variant of R7 M370
Variant of R7 M360
Variant of R7 M340
Variant of R7 M340
Stream Processors
512
384
384
320
320
Texture Units
32
24
24
20
20
ROPs
16
8
8?
4?
4?
Memory Clock
<= 4.5Gbps GDDR5
<= 4.6Gbps GDDR5
<= 2Gbps DDR3
<= 4Gbps GDDR5
<= 2Gbps DDR3
Memory Bus Width
128-bit
64/128-bit
64-bit
64-bit
64-bit
VRAM
<= 4GB
<=4GB
<=4GB
<=4GB
<=4GB
GPU
Cape Verde
Topaz
Topaz
Topaz
Topaz
Manufacturing Process
TSMC 28nm
TSMC 28nm
TSMC 28nm
TSMC 28nm
TSMC 28nm
Architecture
GCN 1.0
GCN 1.2
GCN 1.2
GCN 1.2
GCN 1.2
As for the R7 level of GPUs, AMD is introducing 5 different models. The part that immediately sticks out the most is the 512 SP R7 M465X, which has no immediate predecessor in AMD's catalog. Based on the limited information here, this looks to be a cut-down version of R9 M370 series, which utilized the GCN 1.0 Cape Verde GPU. This part doesn't feature all of Cape Verde's SPs enabled, but does retain the higher bandwidth offered by GDDR5.
Below the M465X things get murkier with the remaining M460 series and M440 series parts. AMD has a number of overlapping parts here, and the underlying configurations are not well documented to the public. The M465 could be multiple parts, but most likely we're looking at Topaz in two different configurations, with one featuring the full 128-bit memory bus, while another features a neutered 64-bit memory bus. In any case these seem to be rebadges/retools of the R7 M370, meaning we're looking at 384 SPs with differing amounts of memory bandwidth. The M460 on the other hand looks to be a straight-up rebadge of the M360, another Topaz-esque part with a 64-bit memory bus and DDR3 memory.
Rounding out the R7 collection is the M440 and M445, each of which features 320 SPs. These again are likely Topaz parts, with the published difference being the memory technology. M445 uses GDDR5 on a 64-bit memory bus, while M440 uses DDR3 on the same sized bus. These are essentially rebadges/retools of the R7 M340.
AMD R5 M400 Series GPU Specifications
R5 M435
R5 M430
R5 M420
Was
New
Variant of R5 M330
Variant of R5 M320
Stream Processors
320
320
320
Texture Units
20
20
20
ROPs
4?
4?
4?
Memory Clock
<= 4Gbps GDDR5
<= 2Gbps DDR3
<= 2Gbps DDR3
Memory Bus Width
64-bit
64-bit
64-bit
VRAM
<= 4GB
<=4GB
<=4GB
GPU
Topaz?
Topaz?
Topaz?
Manufacturing Process
TSMC 28nm
TSMC 28nm
TSMC 28nm
Architecture
GCN 1.2
GCN 1.2
GCN 1.2
Finally bringing up the rear are the R5 M400 series. These 320 SP parts are likely candidates to be paired with APUs for dual graphics operation. At the top of the list is the R5 M435, and highly unusual for an R5 part features GDDR5 memory on a 64-bit memory bus. AMD has never offered a 320 SP part with GDDR5 before, so while it's vaguely similar to the R7 340, it has no real predecessor. Meanwhile the R5 M430 and M420 are almost certainly direct rebadges of the M330 and M320 respectively.
The bigger question of course is where products based on AMD's forthcoming Polaris GPUs will fit into these lineups. Having undertaken their annual rebadge, at this point it's safe to assume that the Polaris parts will be sold under the M400 banner as well. And given the performance AMD has been touting, I'm sure we'll be looking at a fuller R9 M400 lineup once that happens. In the meantime we'll have to see what AMD has planned for the Radeon Mobility family at Computex.
Source: AMD (via SH SOTN)