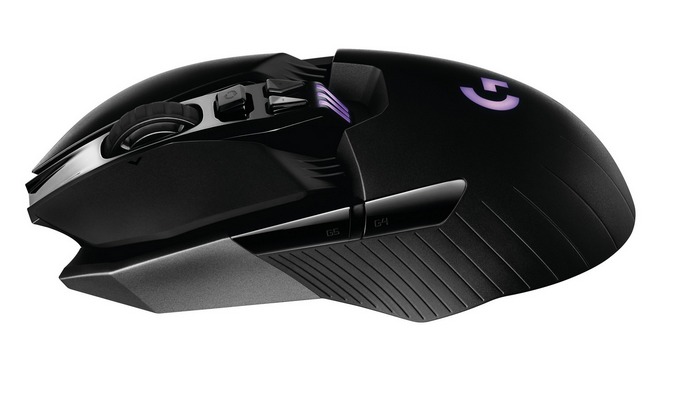 Today Logitech is announcing the latest in their lineup of gaming mice. The G900 Chaos Spectrum is a wired and wireless mouse, and it is one of the few gaming mice which is ambidextrous. But it's not just a vanilla mouse which can work in either hand, but instead it's a mouse that can be customized to fit as either a left-handed or right-handed model.
In addition, the mouse features customizable lighting with up to 16.8 million colors, and you can use the Logitech software to customize the lighting into breathing and other patterns. The software also allows you to calibrate the sensor against the surface you are going to use the mouse on, which should help with responsiveness.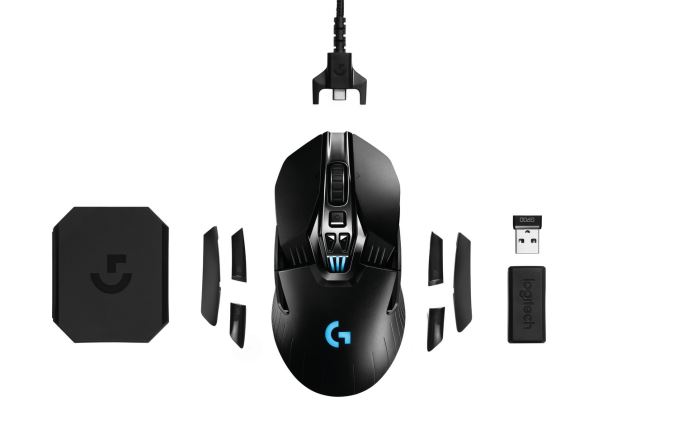 As for the tracking capabilities, the G900 Chaos Spectrum mouse features the same PMW3366 optical sensor that Logitech features in some of their other mice. It offers 200 to 12,000 DPI and features zero smoothing or filtering across the range. Maximum acceleration is greater than 40 Gs and the mouse can handle 300 inches per second of travel speed.
Logitech has designed a mechanical pivot for the buttons, which they state offer a crisp, clean click, and the metal spring tensioning reduces the amount of slack in the system before the buttons hit the actual switches. The buttons are rated for 20 million clicks. As with many of Logitech's higher end mice, the scroll wheel is the fantastic hyper-fast scroll design. I've used a lot of mice, and I keep finding myself migrating back to Logitech for this feature alone.
The mouse is a wireless model, connecting over 2.4 GHz, and it can also be used as a wired mouse by connecting the cable on the front. This lets you charge while still using the mouse (amazingly not all mice do this even today) but either on wired or wireless, the G900 has the same 1000 Hz reporting rate. Logitech has put a lot of effort into power efficiency as well, and the G900 is rated for up to 32 hours of continuous use, or 24 hours with the default lighting enabled. That is impressive because the mouse weighs just 107 grams. If you go back in time to the Logitech G7 wireless gaming mouse, it offered two batteries and you'd be lucky to get through a single day without swapping the battery at least once.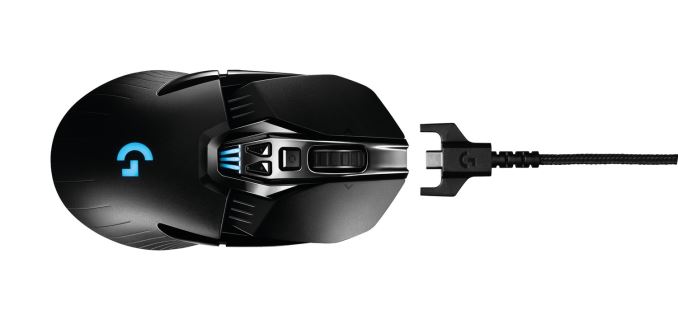 The mouse has dimensions of 130 mm x 67 mm x 40 mm, and while this mouse doesn't offer the massive button count that some games require, it does offer some unique features that should help set it apart from some of the other Logitech offerings, including the ability to configure the mouse for either left or right-handed grips.
The Logitech G900 Chaos Spectrum gaming mouse will go on sale in April, with a MSRP of $149.99.
Source: Logitech