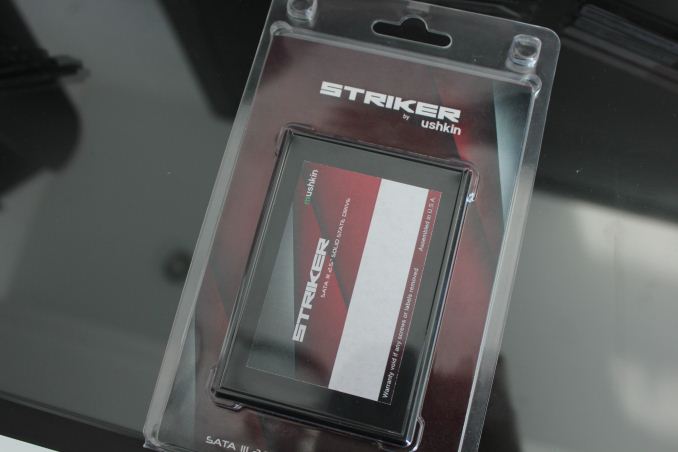 Mushkin had a couple of new and upcoming products in its suite during CES. The first one is a new Striker SSD, which uses Phison's S10 controller coupled with Micron's 16nm 128Gbit MLC NAND. We already took a look at the Phison S10 controller in Corsair's Neutron XT and while it didn't set any new records, it was a decent middle-class controller. My biggest criticism about the Neutron XT was the price, but I'm confident that Mushkin's Striker will be more competitive thanks to more cost efficient NAND and typically Mushkin has been one of the value players.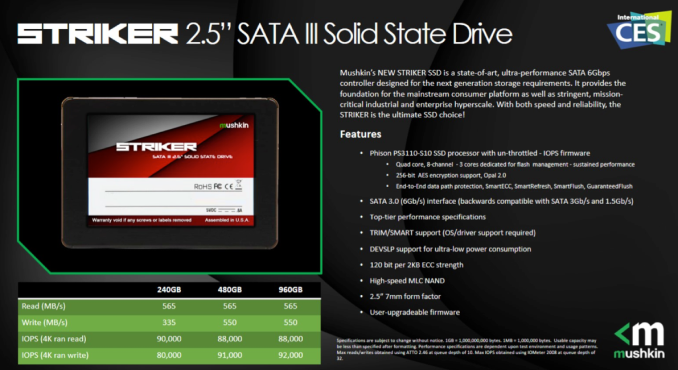 Availability will be in Q1'15, so expect to find the Striker on the shelves in the next two months or so. Pricing is to be announced.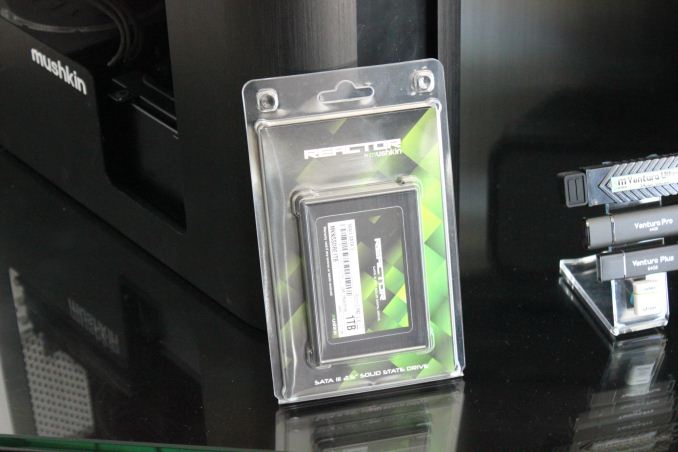 Mushkin also had the 1TB Reactor on display. It's an SM2246EN based drive with Micron's 16nm 128Gbit MLC NAND and what makes it truly interesting is its $360 price tag (that's $0.36 per GB!). I got a sample right before the holidays and have been testing it since I got back from CES, so stay tuned for an in-depth review within the next couple of weeks.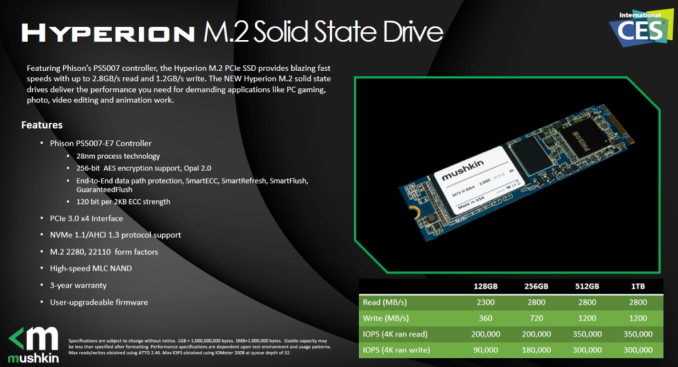 Moving on to very interesting upcoming products, Mushkin showed off the Hyperion PCIe SSD. It's based on Phison's E7 controller, which is a PCIe 3.0 x4 design with NVMe support. Performance is up to 2.8GB/s for reads and 1.2GB/s for writes and random performance is also very competitive at over 300K IOPS. The controller is still in development and so far there hasn't even been a live demo yet, but I was told that the Hyperion should hit the market during the first half of this year.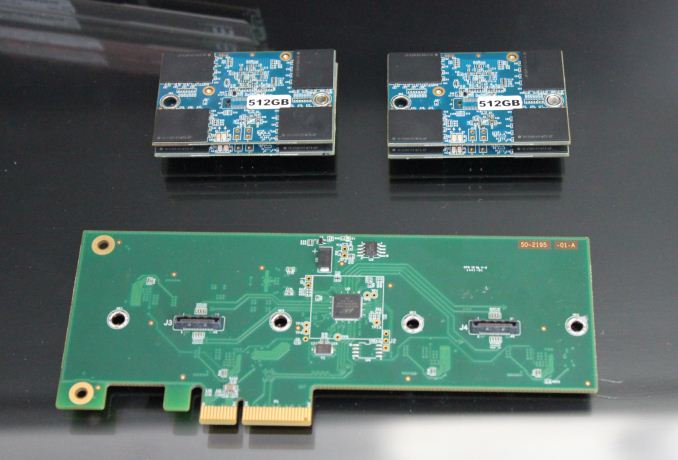 For current generation PCIe, Mushkin was showing the XC PCIe drive. Like the most PCIe drives on the market today, the XC is simply four SandForce SF-2281 controller in RAID 0 and as you can see, the drive consists of two modules with each having two daughterboards (i.e. one PCB per controller).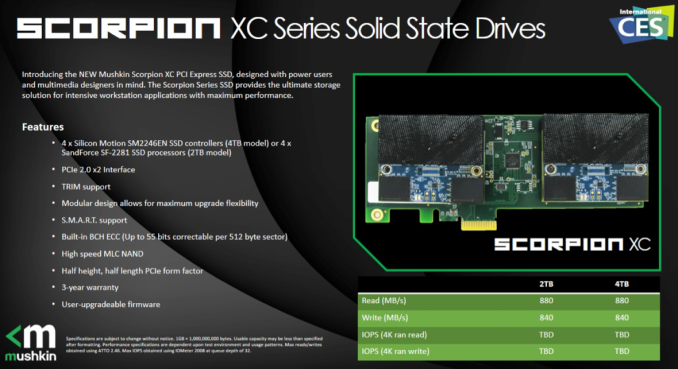 Mushkin also has a version with four SM2246EN controllers in development. The Silicon Motion controller will enable consistent performance with all data types and in addition it supports up to 1TB per controller, hence upping the maximum capacity to 4TB.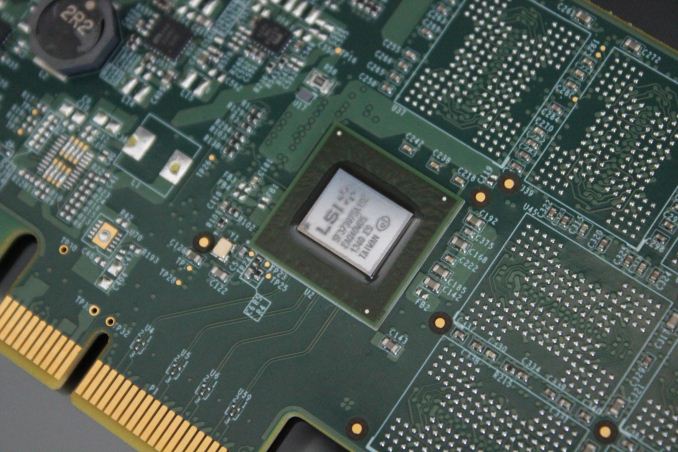 And like everyone else, Mushkin had an SF3700 prototype on display. Mushkin will be ready to release a drive as soon as Seagate/SandForce is ready with the controller and firmware, which should be in early Q3'15 from what I have heard.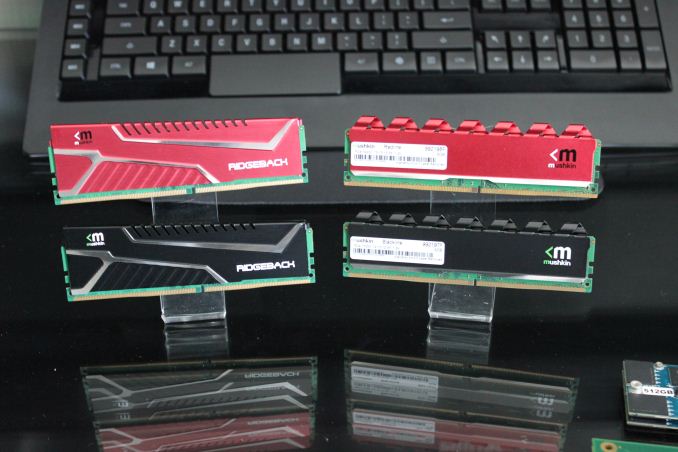 And no lineup is complete without some DDR4. The DIMMs Mushkin had on display were DDR4-2133 and DDR4-2400, which to be honest is nothing exciting but Mushkin has always been more of a value brand instead of being the first choice of overclockers.