It's coming up on a year since we published our last memory review; possibly the longest hiatus this section of the site has ever seen. To be honest, the reason we've refrained from posting much of anything is because things haven't changed all that much over the last year – barring a necessary shift towards low-voltage oriented ICs (~1.30V to ~1.50V) from the likes of Elpida and PSC. Parts of these types will eventually become the norm as memory controllers based on smaller and smaller process technology, like Intel's 32nm Gulftown, gain traction in the market.
While voltage requirements have changed for the better, factors relating to important memory timings like CL and tRCD haven't seen an improvement; we're almost at the same point we were a year ago. Back then Elpida provided a glimpse of promise with their Hyper-series of ICs. The Hyper part was capable of high-speed, low-latency operation in tandem. Unfortunately, due to problems with long-term reliability, Hyper is now defunct. Corsair and perhaps Mushkin still have enough stock to sell for a while, but once it's gone, that's it.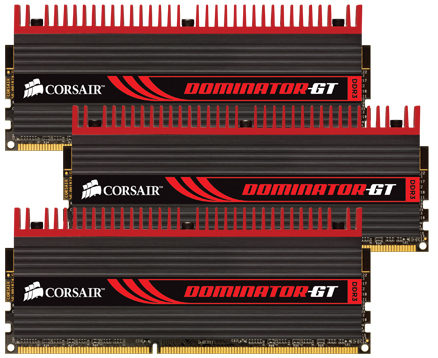 Corsair Dominator GTs based on Elpida Hyper - they're being phased out for something slower...

The superseding Elpida BBSE variant ICs and a spread of chips from PSC now dominate the memory scene, ranging from mainstream DDR3-1333 speeds all the way to insanely-rated premium DDR3-2500 kits. Some of these parts are capable of keeping up with Hyper when it comes to CL, but do so by adding a few nanoseconds of random access latency due to a looser tRCD. Given that read and write access operations make up a significant portion of memory power consumption, this step backwards in performance may be a requisite factor for reliability – perhaps something was found by Elpida during the production lifetime of Hyper ICs that prompted a re-examination, leading to a more conservative recipe for data transfer/retrieval.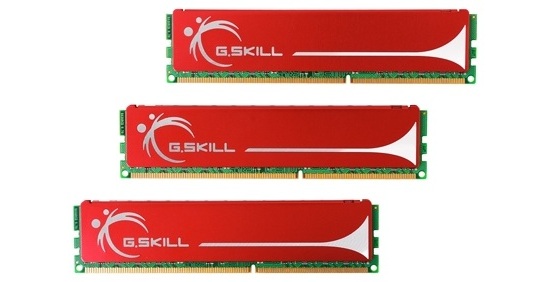 A few of the newer modules to grace our doorstep
Today's memory section comeback was fuelled by the arrival of a number of mainstream memory kits at our test labs – many of the kits we were using for motherboard reviews are no longer for sale so we needed to update our inventory of modules anyway. Corsair, Crucial and GSkill kindly sent memory from their mainstream line-ups. The original intent was to look at a few of those kits.
However, during the course of testing these kits, our focus shifted from writing a memory review (showing the same old boring graphs) to compiling something far more meaningful: a guide to memory optimization and addressing, including a detailed look at important memory timings, and an accounting of some of Intel's lesser-known memory controller features. As such, this article should make a very compelling read for those of you interested in learning more about some of the design and engineering that goes into making memory work, and how a little understanding can go a long way when looking for creative ways to improve memory performance…