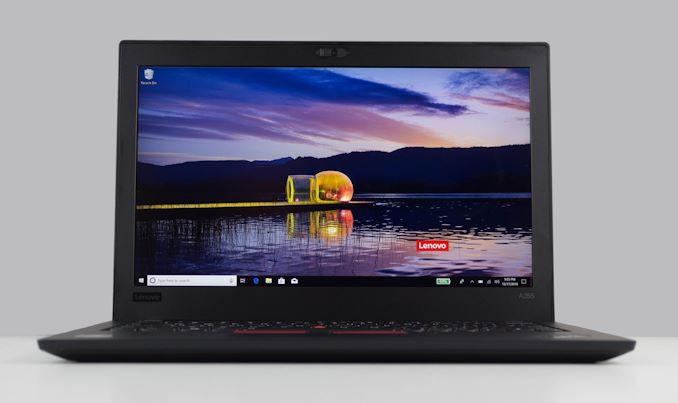 A couple of months back Lenovo released the ThinkPad A285; a 12.5-inch business-class notebook featuring AMD's Ryzen Pro mobile processor, complementing their 14-inch A485 Ryzen Pro powered model. These are the first two Lenovo ThinkPad models to feature AMD's Ryzen APU, and with it the latest generation of their Pro series, offering enhanced security, and manageability, over the normal consumer variants.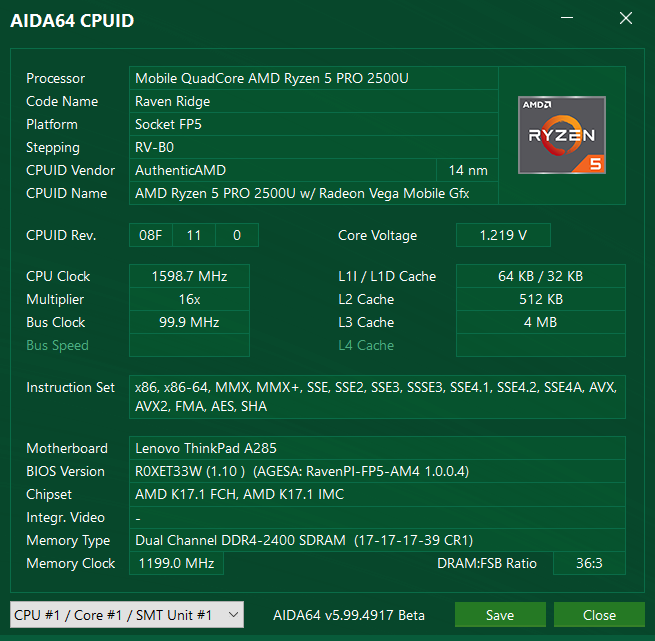 As it so happens, this is also our first time looking at a Ryzen Pro APU. So for those out of the loop on AMD's enterprise-focused parts, what's significant about Ryzen Pro? The Pro in Ryzen Pro is important for IT administrators, where manageability of devices is the key to keeping them secure and up to date. Ryzen Pro offers other features as well which will be of interest to the enterprise, such as a minimum of 24 months of planned availability of parts, meaning volume purchases should be able to maintain repairs and image stability.
Ryzen Pro also offers DRAM encryption as an option, which is OS and application agnostic, with a low performance impact. It also features an dTPM 2.0. And as a business-class device, it offers management via AMD's implementation of Desktop and mobile Architecture for System Hardware, or DASH, which offers management tools such as the redirection of keyboard, video, and mouse (KVM), remote power-on, and other features for wide-scale device management.
Putting theory into practice, we have the subject of today's review: Lenovo's ThinkPad A285. The staunchy Lenovo laptop ships with AMD's Ryzen 5 Pro 2500U APU, which like its non-pro counterpart is a quad-core processor with eight threads, and a base frequency of 2.0 GHz with a boost frequency of 3.6 GHz. On the GPU side it offers 8 Vega GPU cores (CUs) as well, which is a step below the 10 cores offered on the fastest Ryzen Pro SKU, the Pro 7 2700U.
Lenovo ThinkPad A285
As Tested: Ryzen 5 Pro 2500U, 8GB, 512 GB, 1080p
CPU
AMD Ryzen 5 PRO 2500U
4C/8T, 2.0-3.6 GHz
15W TDP
GPU
Vega 8 iGPU
512 SPs, 1.1 GHz
RAM
8 GB DDR4 Dual-Channel
Display
12.5-inch 1366x768 TN
Optional 1920x1080 IPS anit-glare with multitouch
Storage
256-512 GB NVMe
Networking
Realtek 8822BE Wireless
802.11ac 2x2:2
Realtek GbE (optional dongle required)
Connectivity
USB 3.1 Gen 2 Type-C x 2
USB 3.1 Gen 2 Type-A x 1
USB 3.1 Gen 1 Type-A (always on) x 1
HDMI 2.0
Smart Card Reader (optional)
Headset jack
MicroSD
Security
dTPM 2.0
ThinkShutter
AMD GuardMI
Windows Hello
Optional Fingerprint reader
Battery
48 Wh
65-Watt AC Adapter
RapidCharge 80% in 60 minutes
Dimensions
308 x 210 x 17.4 mm
12.1 x 8.3 x 0.7 inches
Weight
1.26 kg / 2.78 lbs
Price
Starting at $890.99
As tested: $1209.59
Lenovo has been doing ThinkPads a long time, so the rest of the device fits in well with what businesses would be looking for. Unfortunately, the display Lenovo uses in their base model is a 1366x768 TN panel, but they do offer a proper 1920x1080 IPS model as well with touch. There's also a fingerprint reader for Windows Hello, and the new ThinkShutter which can be slid over the webcam, which is a great privacy feature Lenovo has introduced.
The Thinkpad A285 offers plenty of connectivity for a small device, with two USB-C Gen 2 ports, one Type-A Gen 2 port, and one Type-A Gen 1 port which offers always-on power. There's HDMI 2.0, and DisplayPort over USB-C. If you need to dock the laptop, Lenovo offers a couple of options including a USB-C dock. For those that need it, you can add-in a Smart Card reader as well.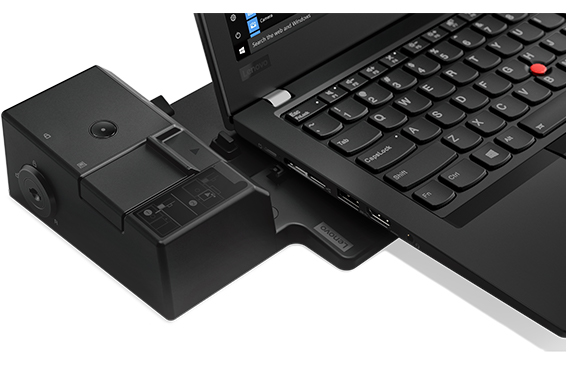 On the network side, Lenovo offers an 802.11ac solution, as well as a dongle for a native Ethernet adapter, since laptops are generally too thin now to offer a full-size Ethernet port.
With a starting weight of 2.78 lbs, this ThinkPad is well equipped and should be easy to use on the go.