GPU Performance
GPU performance of the Pixel 3 should be relatively non-surprising for the most part – again we see the Snapdragon 845 at play and its Adreno 630 GPU should be performing excellently. This year the only real differences between devices was how vendors decided to set up their thermal throttling mechanisms and how the hardware itself is able to dissipate sufficient heat – as the SoC's peak performance lies above the sustainable thermal envelope of a given device.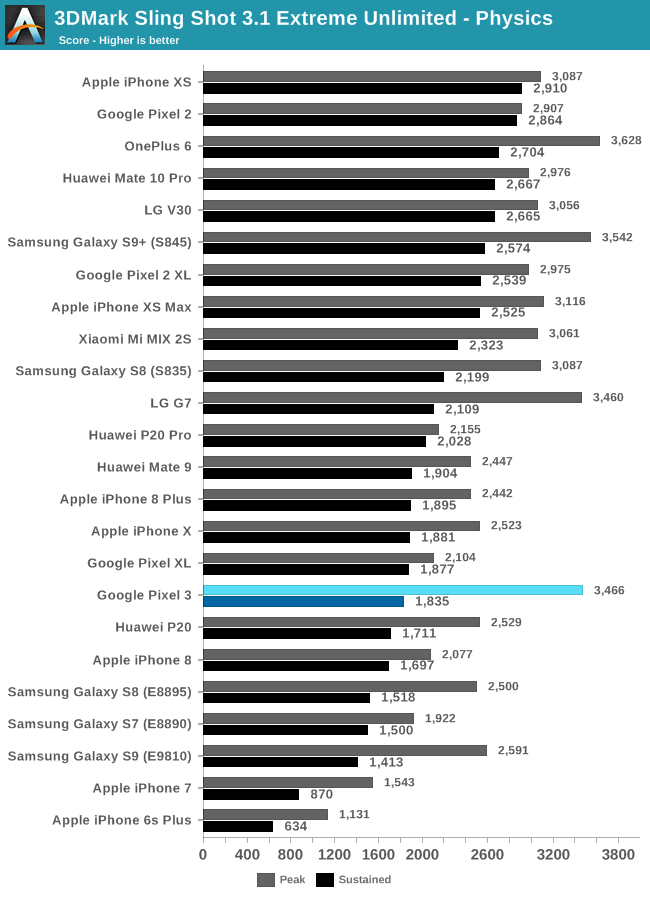 In the 3DMark Physics test, the Pixel 3 performs as expected in peak performance, however we see a more than usual decline is sustained performance compared to other Snapdragon 845 phones. Here it is possible Google has more strict thermal limits on the CPU.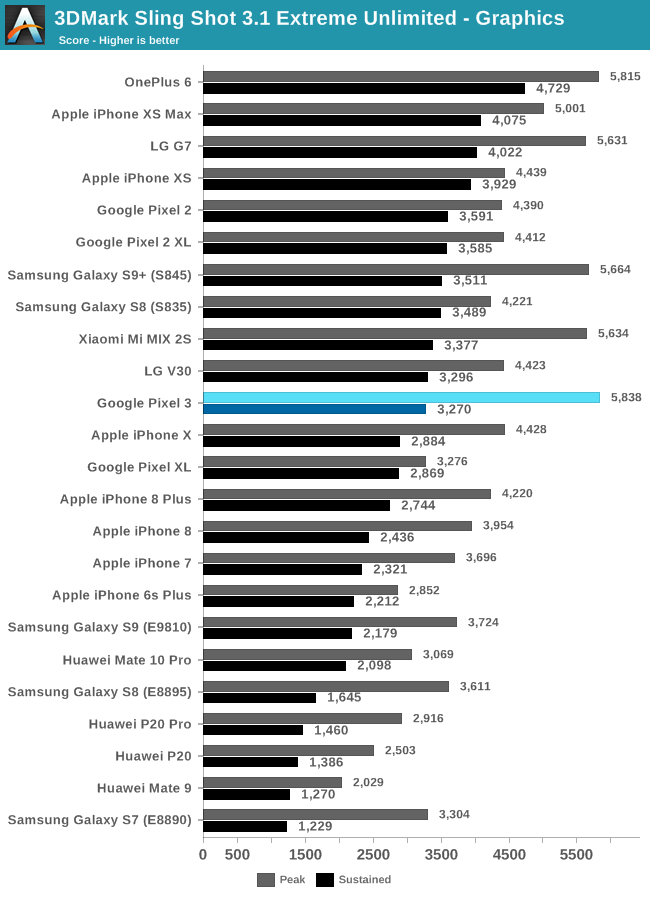 The graphics results on 3DMark are more in line with other S845 devices, still the small Pixel 3 does end up slightly lower in performance. It's notable that the Pixel 3 here ends up with a lower sustained performance score as the Pixel 2 family – showcasing the worst-case scenario for the SoC.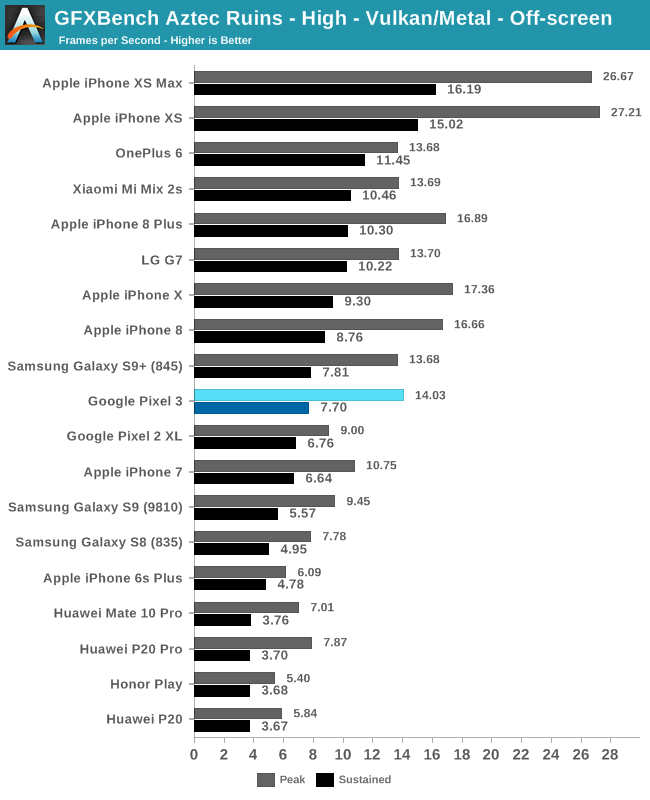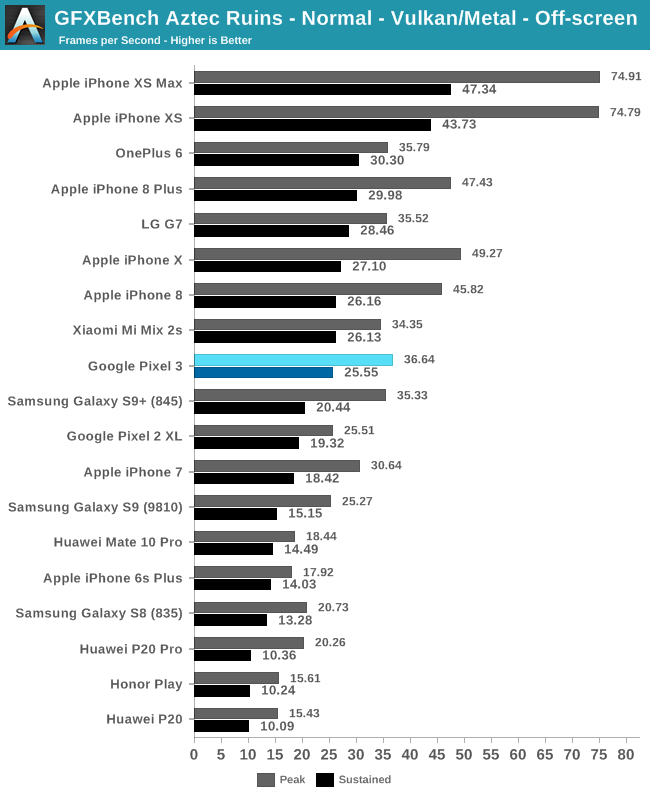 In the new Aztec benchmark, the new GPU architecture does help quite a bit in terms of differentiating itself from last year's Pixels, however still the Pixel 3 ends up at the lower end of S845 phones in terms of the sustained performance.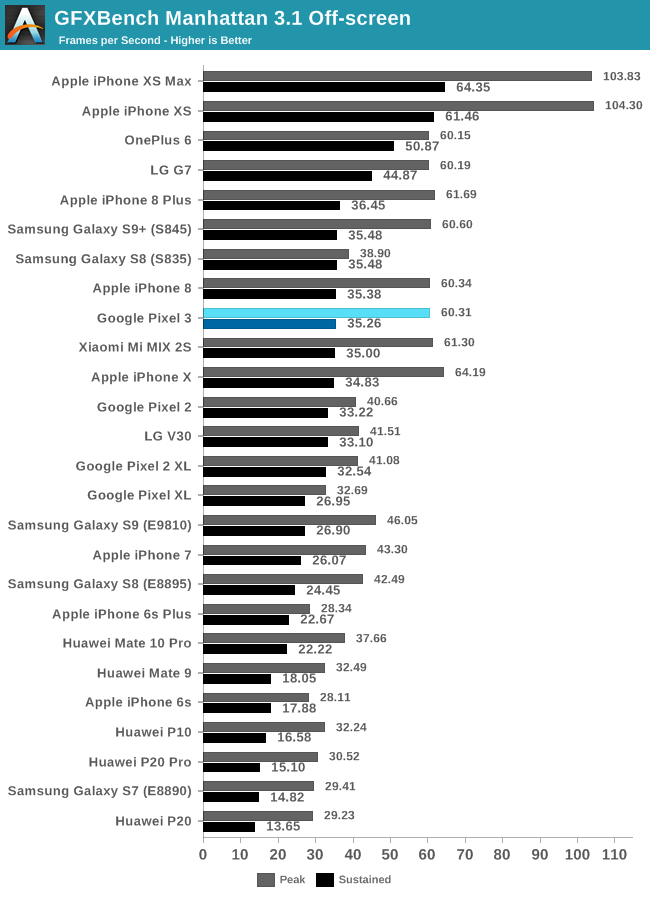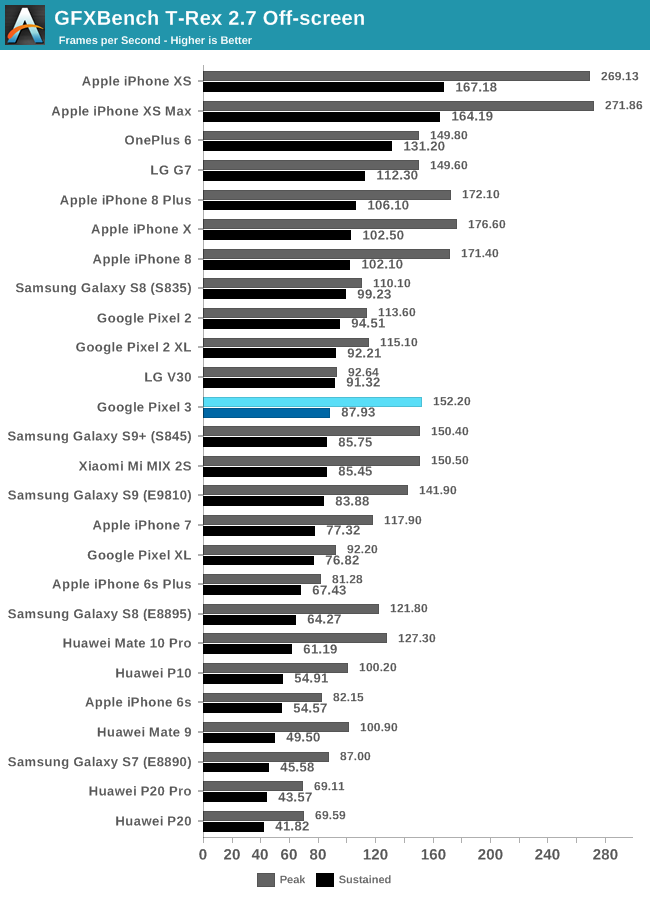 Finally in Manhattan and T-Rex, the Pixel 3 ends up in the same ballpark range as last year's Pixels – again a worst-case scenario for the new SoC.
Among Android devices the Pixel 3 doesn't stand out too much from the competition, however is still going to be able to perform very well. One has to keep in mind GPU and gaming performance is very much tied to the hardware capabilities, and in this regard we'll see major jumps with the next generation GPUs.