Z-NAND
Last year at Flash Memory Summit, Toshiba announced XL-FLASH, a specialized low-latency SLC 3D NAND flash memory that is their answer to Samsung's Z-NAND (and to a lesser extent, Intel's 3D XPoint). Few details were provided at the time, but this year Toshiba is ready to give out more information, including a timeline for bringing it to market: sampling starts next month, and mass production begins next year. The first XL-FLASH parts will use a 128Gb die, divided into 16 planes to support a much higher degree of parallelism than existing capacity-oriented 3D NAND parts. The page size will be 4kB, significantly smaller than what most 3D NAND uses, but that's not a surprise given that XL-FLASH is storing just one bit per cell rather...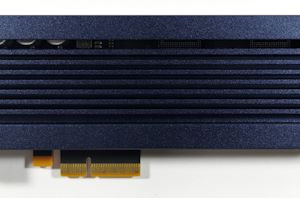 Samsung's 983 ZET is a high-end enterprise SSD and the first retail drive to feature Samsung's low-latency SLC Z-NAND flash memory. Designed for highly performance-bound workloads that favor IOPS...
46
by Billy Tallis on 2/19/2019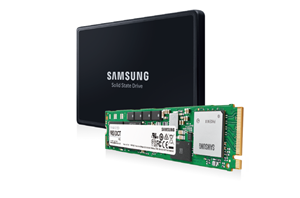 Today Samsung is launching a new generation of datacenter SSD models that are intended for small and medium businesses and will be sold through online retailers. Most of the...
14
by Billy Tallis on 9/4/2018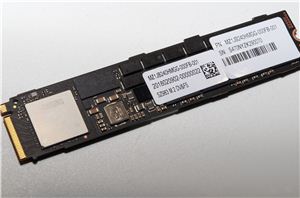 Last week at the Open Compute Project (OCP) Summit in San Jose, Samsung's booth included a surprise appearance of a Z-SSD in the M.2 form factor. Samsung has been...
37
by Billy Tallis on 3/27/2018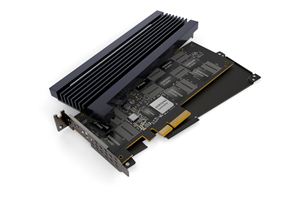 Samsung announced today that they are officially launching their first Z-SSD product, the SZ985. The Z-SSD uses Samsung's Z-NAND memory, a high-performance derivative of their 3D NAND flash memory...
45
by Billy Tallis on 1/29/2018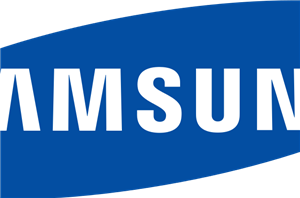 At Flash Memory Summit this week, Samsung is sharing details of their storage technology roadmaps and showing off several prototypes. Last year, Samsung announced their fourth generation of 3D NAND...
6
by Billy Tallis on 8/9/2017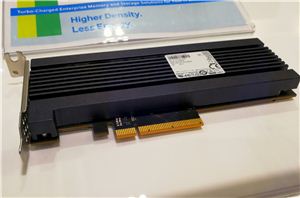 As the sort of person that can get addicted to deep technology discussions about the latest thing, without due care and attention I could easily fall into the pit...
91
by Ian Cutress on 3/17/2017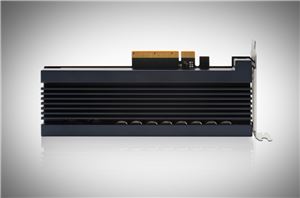 At Flash Memory Summit, Samsung announced their fourth generation of 3D NAND and several of the more obvious SSD upgrades it enables. Taking a page from Intel and Micron's...
51
by Billy Tallis on 8/11/2016