Xeon Scalable
One of the critical deficits Intel has to its competition in its server platform is core count – other companies are enabling more cores by one of two routes: smaller cores, or individual chiplets connected together. At its Architecture Day 2021, Intel has disclosed features about its next-gen Xeon Scalable platform, one of which is the move to a tiled architecture. Intel is set to combine four tiles/chiplets through its fast embedded bridges, leading to better CPU scalability at higher core counts. As part of the disclosure, Intel also expanded on its new Advanced Matrix Extension (AMX) technology, CXL 1.1 support, DDR5, PCIe 5.0, and an Accelerator Interfacing Architecture that may lead to custom Xeon CPUs in the future.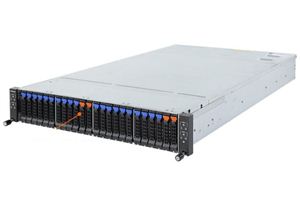 GIGABYTE server is launching three new density-focused servers in the market with their H231-H60, H261-H60, and H261-H61 machines. The new SKUs are comprised of two 2U 4-node (2U4N) systems...
3
by Joe Shields on 3/13/2018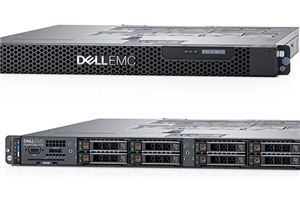 Dell EMC on Tuesday introduced its new-generation rugged PowerEdge XR servers, designed to work in harsh environments of industrial sites or even conflict zones. The new machines are equipped...
13
by Anton Shilov on 12/6/2017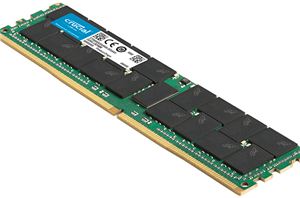 Crucial has started shipments of its fastest and highest density server-class memory modules to date. Crucial's 128 GB DDR4-2666 LRDIMMs are compatible with the latest memory-dense servers. These modules...
28
by Anton Shilov on 12/2/2017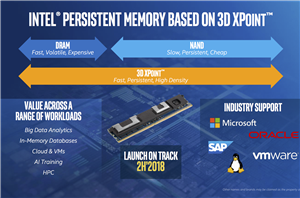 Presenting at the UBS Global Technology Conference today, Navin Shenoy, Intel Executive Vice President and General Manager of their Data Center Group, shared an update on Intel's roadmap for...
61
by Billy Tallis on 11/14/2017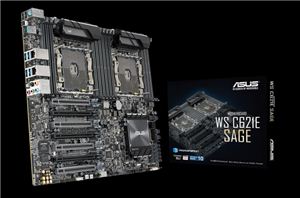 ASUS has quietly announced a new motherboard: the WS C621E SAGE (or just 'Sage' for short). This workstation class board offers users dual Intel LGA-3647 sockets with CPUs up...
48
by Joe Shields on 10/24/2017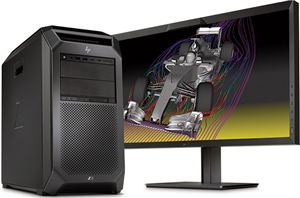 HP has updated its most powerful dual-processor Z8 workstation line with the latest components. The new systems contain up to two Intel Skylake-SP Xeon CPUs with up to 56...
12
by Anton Shilov on 9/14/2017