USB 3.1 Gen 2
Data safety is of paramount importance for many enterprise use-cases, and in certain scenarios, for home consumers too. Portable storage devices have typically offered data protection in the form of hardware encryption activated by one of multiple methods. Commonly used protection mechanisms include hardware keypads on the drive, a software application running on the host system with password protection prior to the mounting of the data volume, and biometric protection with, say, a fingerprint reader integrated in the device. Earlier this year, Samsung had launched the Portable SSD T7 Touch with such an integrated fingerprint sensor. Smartphones have become an indispensable part of everyday life, and serve as a digital identity of sorts for the owner. The biometric authentication that allows access to the phone...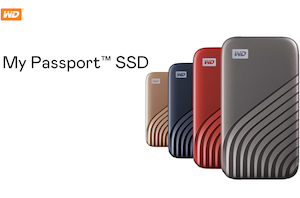 Western Digital's lineup of direct-attached storage (DAS) products targets a range of markets and form-factors. After the acquisition of HGST / G-Technology and SanDisk, the company now offers similar...
20
by Ganesh T S on 8/20/2020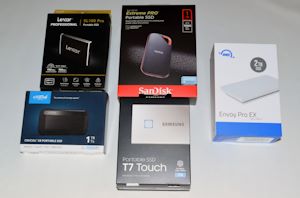 External bus-powered storage devices have grown in storage capacity as well as speeds over the last decade. Palm-sized flash-based storage devices with a Thunderbolt 3 interface are capable of...
38
by Ganesh T S on 1/23/2020