Nexus 4
Although Google started its official rollout of Android 4.4 KitKat over the air updates to Nexus devices a few days ago, it always takes days or weeks before the updates hit most phones. For those of us who are impatient and don't care about wiping a device to get the latest version, there's another source, the factory images for Nexus devices page, home to stock images built for respective devices. Just a short while ago, Google updated the factory images page with links to KitKat images for the Nexus 4, Nexus 7 (2012 and 2013, WiFi and Cellular), and Nexus 10. Those three devices run build KRT16O, just slightly newer than the KRT16M running on the newly-released Nexus 5. One thing to note is...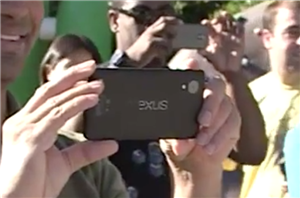 The past few days have been interesting in the way of Nexus 5 (or Nexus 4 2013) rumors. After a few grumblings that seemed to confirm that LG would...
75
by Brian Klug on 9/5/2013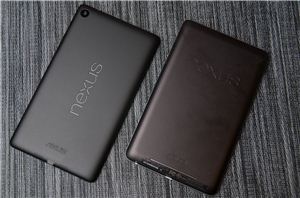 One of the common complaints late in the life of the original Nexus 7 was slow storage I/O performance, leading to an inconsistent user experience. After a fresh flash...
46
by Brian Klug on 7/29/2013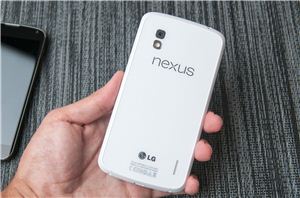 We got a special care package from LG earlier today containing the elusive but recently-announced White Nexus 4. This is the same hardware we saw at Google I/O just...
24
by Brian Klug on 5/29/2013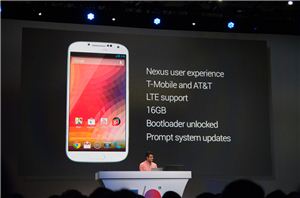 Just two days ago, Google announced a variant of the Galaxy S 4 packing the "Nexus user experience." Although not an I/O giveaway, Google chose I/O to announce the...
34
by Brian Klug on 5/17/2013
As regular Anandtech readers will know, OpenCL is a standard by Khronos group that allows you to access the computational power of parallel devices such as multicore CPUs and...
19
by Rahul Garg on 2/27/2013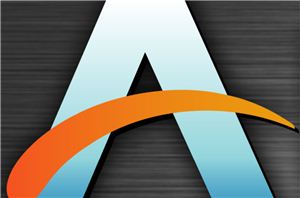 It's the calm before the storm. The coming weeks are full of big announcements from smartphones to PC components, leaving us to talk about everything we can before the...
30
by Anand Lal Shimpi on 2/17/2013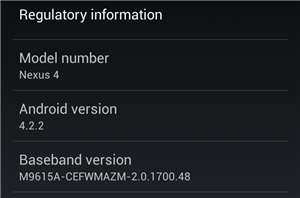 Just after it launched, we discussed how the Nexus 4 included undocumented support for LTE on Band 4 (AWS) which could be enabled simply by choosing the appropriate RAT...
18
by Brian Klug on 2/13/2013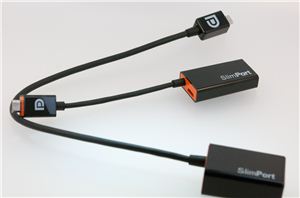 In my Nexus 4 review, I noted that the device was the first shipping handset to include support for SlimPort via an Analogix ANX7808 SlimPort transmitter. When I wrote...
33
by Brian Klug on 12/5/2012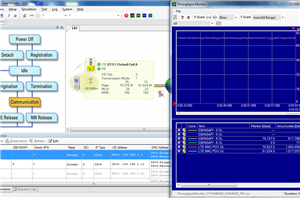 I noted in my review of the LG/Google Nexus 4 that the device included hardware necessary for LTE on at least some of its bands, namely bands 1 (2100...
50
by Brian Klug on 11/23/2012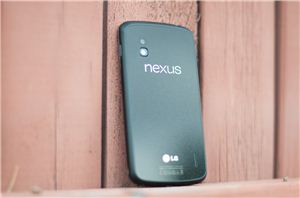 The Nexus One was a groundbreaking device. It was the defining moment that Google got serious about making both a real consumer electronic, and pitting the Android platform against...
189
by Brian Klug on 11/13/2012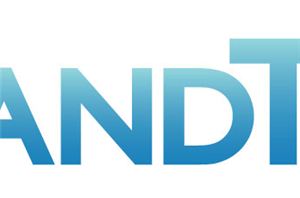 This past month has been insane thanks to many of our travel schedules. With things finally settling down I was able to get together with Brian and Vivek to...
49
by Anand Lal Shimpi on 11/7/2012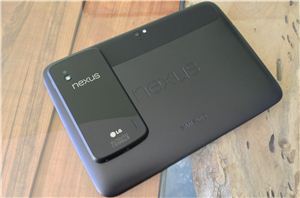 Earlier this week Google announced two new flagship Nexus devices: the Nexus 4 smartphone and the Nexus 10 tablet. We received review samples of both earlier this week, and...
244
by Anand Lal Shimpi & Brian Klug on 11/2/2012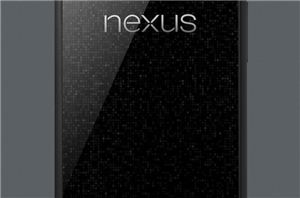 If we'd never heard the name Sandy, we'd have featured two live blogs today, and had a few hours to spend with the latest members of the Nexus family...
102
by Jason Inofuentes on 10/29/2012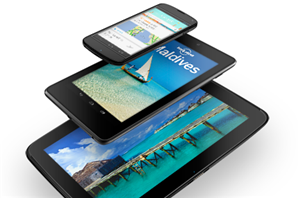 This isn't how they wanted to do it, but LG and Google are going ahead with the announcement of the Nexus 4, and it's a steal. The lineage of...
91
by Jason Inofuentes on 10/29/2012