IGP
There are two very important levels of graphics performance in modern systems to consider – one is if the graphics system is sufficient for seamless use, and the second is such that it meets a substantial standard for gaming. On one side we use integrated graphics, which take advantage of a unified processor to simplify the system, and on the other we look to a range of options, such as smartphones, consoles, and discrete graphics options. Somewhere in there we have a middle ground – can an integrated option have enough thermal headroom and graphics power to worthwhile for gaming? This is the pitch of AMD's Ryzen 4000 based APUs, which combine Zen 2 CPU cores with fast Vega 8 graphics. With a 65W...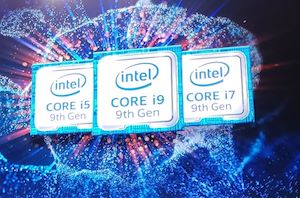 One of the interesting developments of Intel's 9th Generation Core processors for desktops, known as the S-series, was that the company decided to release versions of the hardware with...
48
by Dr. Ian Cutress on 10/7/2019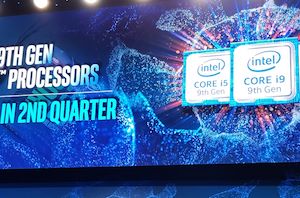 At Intel's keynote presentation today, the company announced that it would be expanding its current line of 9th Generation desktop processors, to include new models from Core i3 up...
25
by Ian Cutress on 1/7/2019