Cannon Lake
For our audience that regularly keeps track of Intel's product portfolio, it would be hard to miss that the naming strategy of Intel's process node technologies is a bit of a mess. To some, those words are themselves an understatement, as Intel has shifted its naming strategy 2-3 times since the launch of Intel's first 10nm products. Not only that, even Intel's various departments internally have a hard time keeping track of 'what is this manufacturing process being called today' when the press like AnandTech ask for details on the latest upcoming products. Knowing this, and knowing what issues Intel has been having, I wanted to demystify Intel's manufacturing process naming scheme such that users and engineers alike, even if they are inside Intel, can...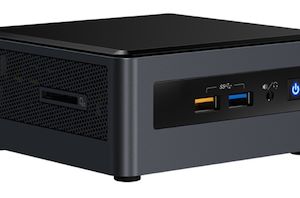 Intel has notified its partners about plans to discontinue its only 10nm small form factor NUC in the market. The NUC, which went under the code name of Crimson...
18
by Dr. Ian Cutress & Anton Shilov on 11/6/2019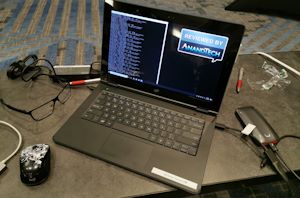 Intel's new Ice Lake platform is the company's second attempt at producing a 10nm chip for the mass market, and follows on from the Cannon Lake platform. Using 'the...
261
by Dr. Ian Cutress on 8/1/2019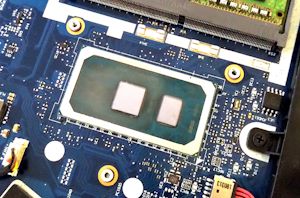 Anyone interested in leading edge semiconductors knows that Intel is late with its newest manufacturing process. The '10nm' node was first announced in 2014, to be released in 2016...
129
by Ian Cutress on 1/25/2019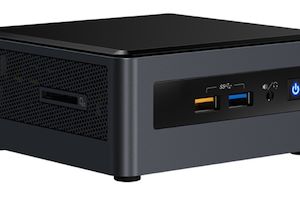 Amazon, Newegg, and Walmart have started to sell Intel's Crimson Canyon NUC that is based on Cannon Lake processors produced using the company's 10 nm process technology. Availability of...
52
by Anton Shilov on 12/3/2018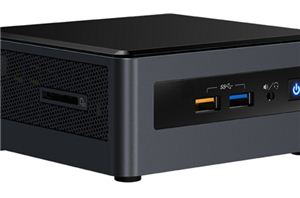 Intel late on Wednesday formally introduced its Crimson Canyon NUCs based on its 10nm Cannon Lake processors and equipped with AMD's standalone Radeon 540 graphics chip. The new NUC8i3CY-series...
20
by Anton Shilov on 8/16/2018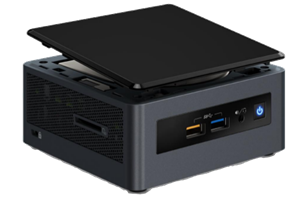 SimplyNUC, a retailer specializing on SFF PCs, has started to take pre-orders for Intel's NUC8i3CYSM and NUC8i3CYSN ultra-compact form-factor PCs (codenamed "Crimson Canyon"), which are based on Intel's Cannon...
25
by Anton Shilov on 8/8/2018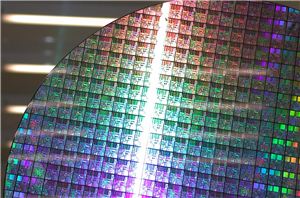 Earlier this year Intel confirmed that it would delay mass production of 10nm CPUs to 2019 due to issues with yields, but did not elaborate on when in 2019...
50
by Anton Shilov on 7/26/2018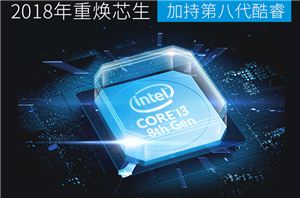 In the fruitless efforts to get an answer from Intel as to exactly who is buying their first 10nm processors using the new Cannon Lake microarchitecture, we seem to...
84
by Ian Cutress on 5/13/2018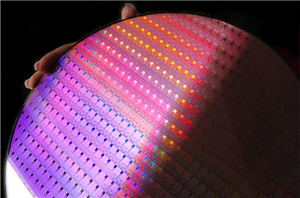 Intel on Thursday announced that it would delay mass production of its 10 nm processors from 2018 to 2019 due to yield issues. The company has claimed to be...
156
by Anton Shilov on 4/27/2018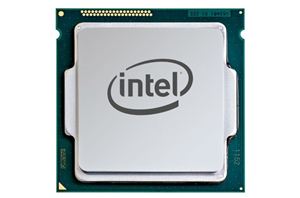 Intel this week released its new Rapid Storage Technologies drivers, and thanks to their associated release notes, Intel has indirectly confirmed their upcoming Z390 and X399 PCHs. The drivers'...
26
by Anton Shilov on 4/26/2018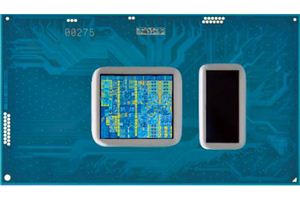 Intel briefly listed two 10nm Cannon Lake processors in a microcode update document this week, confirming that it has shipped such chips, although we expect it to be in...
20
by Anton Shilov on 2/16/2018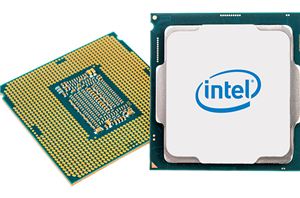 A new update to the Intel document for software developers indicates that the company will begin to introduce various AVX-512 instruction set extensions to its consumer CPUs soon. This...
50
by Anton Shilov on 10/19/2017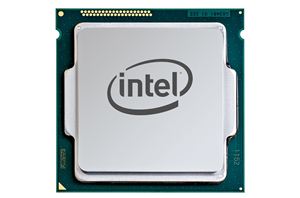 In an unusual move for Intel, the chip giant has ever so slightly taken the wraps off of one of their future generation Core architectures. Basic information on the...
106
by Ian Cutress on 8/15/2017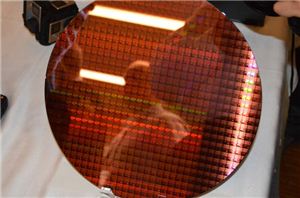 A quick news piece on information coming out of Intel's annual Investor Day in California. As confirmed to Ashraf Eassa by Intel at the event, Intel's 8th Generation Core...
124
by Ian Cutress on 2/9/2017