Athlon
At the low-end of AMD's portfolio, the company uses Athlon Gold and Silver naming for parts that offer fewer cores and lower power consumption. These parts are still based on Zen or Zen+ microarchitecture, paired with a small amount of Vega graphics, indicating that this market is best served with something that is at a low-cost to manufacture but still of sufficient performance for the markets intended. Sitting below those Athlons, two new APUs have popped up in some new Lenovo education-focused designs today. The two new processors dispense with the Athlon naming, as AMD gets right into it – the AMD 3015e and 3020e use the same lower case 'e' ending we last saw on a product line in 2011, indicating the super low...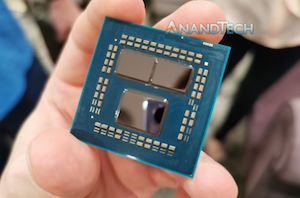 AMD is set to close out the year on a high note. As promised, the company will be delivering its latest 16-core Ryzen 9 3950X processor, built with two...
171
by Dr. Ian Cutress on 11/7/2019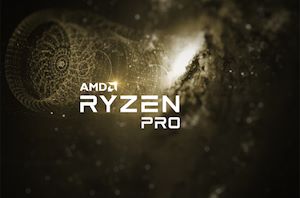 AMD on Monday announced the availability of its 3rd generation Ryzen Pro processors for commercial and small business desktop computers. As with their consumer counterparts, the new Pro CPUs...
22
by Anton Shilov on 9/30/2019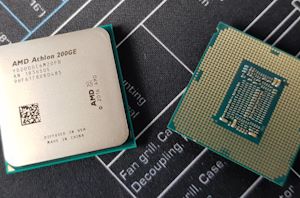 In the course of our reviews, when we get a chance to get hands on with random processors, we run our test suite and add the data to our...
95
by Ian Cutress on 1/14/2019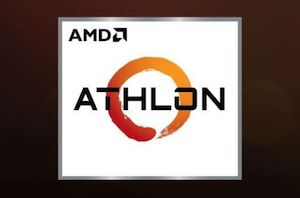 AMD has announced availability of the Athlon 220GE and Athlon 240GE processors it announced back in September. Based on the Zen microarchitecture and featuring built-in Radeon Vega graphics, these...
26
by Anton Shilov on 12/21/2018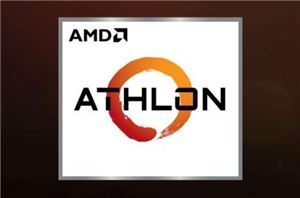 AMD this week started selling its entry-level Athlon 200GE APUs designed for the most affordable PCs. The Athlon 200GE costs less than $60 at retail and happens to be...
25
by Anton Shilov on 9/21/2018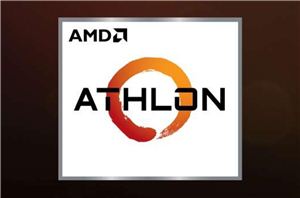 Everyone likes discussing headlines: the latest mainstream processor, or super 32-core behemoth, are topics ripe for deep discussion. Despite this, a lot more volume occurs in the mid-range and...
44
by Ian Cutress on 9/6/2018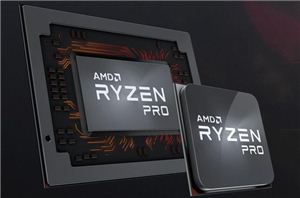 In this interesting world where processors are released but not formally announced, it means that when diving through the lists of supported CPUs on certain motherboards, we might find...
27
by Ian Cutress on 5/26/2018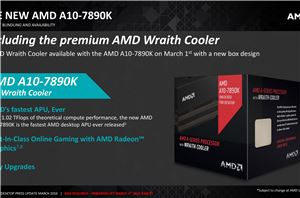 In what seems to be a common theme every month, AMD's recent APU release schedule has been to introduce one or two models each news cycle. For the most...
63
by Ian Cutress on 3/1/2016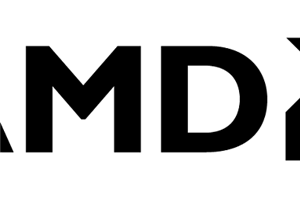 As part of today's launch AMD released two new Kaveri based APUs as part of the FM2+ platform, the A10-7860K and the A6-7470K, as well as clarifying the way...
43
by Ian Cutress on 2/2/2016