AQC108
Aquantia got a lot of positive publicity this year with its relatively inexpensive 5G and 10G network cards, which brought multi-gigabit Ethernet down to around $100, making them some two-to-three times cheaper than earlier NICs. On Black Friday, the company is going to slash prices of its cards even further to $59 – $69 per unit, making these the cheapest multi-gigabit NICs to date. Aquantia's AQN-107 and AQN-108 network cards are based on the company's AQC107 (10 GbE) and AQC108 (5 GbE) multi-gigabit network controllers. The more affordable AQN-108 card uses a PCIe 3.0 x1 interface and supports various BASE-T standards, including 100M, 1G, 2.5G and 5G over an RJ45 connector using Cat5e/Cat6 cabling. The more advanced AQN-107 card features a PCIe 3.0 x4 interface...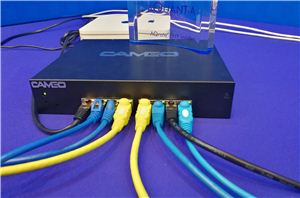 For users that have been following our recent coverage of Aquantia's new multi-gigabit Ethernet solutions for consumers, the AQtion AQC107 and AQC108 controllers (along with their corresponding PCIe cards)...
40
by Ian Cutress on 6/5/2017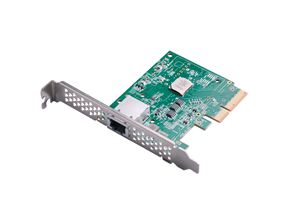 Late last year, Aquantia launched their range of multi-gigabit Ethernet controllers. These were controllers that could enable 1G, 2.5G and 5G connections over standard RJ45 connectors and Cat5e cabling...
33
by Ian Cutress on 5/15/2017