ACPC
During this time of supply crunch, there is more focus on ever on the PC and laptop markets – every little detail gets scrutinized depending on what models have what features and how these companies are still updating their portfolios every year despite all the high demand. One of the secondary players in the laptop space is Qualcomm, with their Windows on Snapdragon partnerships to bring Windows to Snapdragon powered laptops with x86 virtualization and a big bump in battery life as well as connectivity. The big crest on Qualcomm's horizon in this space is the 2023 product lines, using CPU cores built by their acquisition of Nuvia. At Tech Summit in December 2021, we spoke to Qualcomm's Miguel Nunes, VP and Senior Director...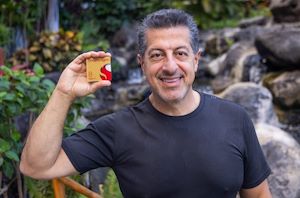 Two driving forces are driving the current technology market: insatiable demand for hardware, and the supply chain shortages making it difficult to produce enough in quantity to fulfil every...
82
by Dr. Ian Cutress on 1/31/2022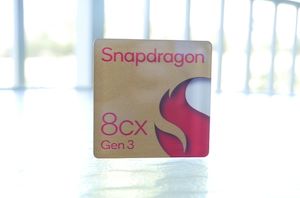 There are many column inches detailing Qualcomm's design wins and marketing strategy, however to paint it all with a broad brush, it has often boiled down to 'where can...
39
by Dr. Ian Cutress on 12/22/2021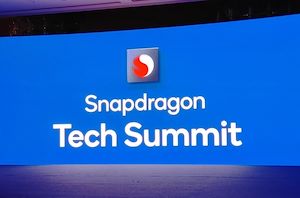 We're here on Day 2 of the Qualcomm Snapdragon Tech Summit, ready for a keynote on the next generation of Always Connected PCs (ACPCs) and non-Smartphone gaming. We've got...
22
by Dr. Ian Cutress on 12/1/2021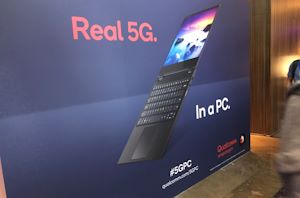 The annual Qualcomm Snapdragon Tech Summit is in its final day, and the main focal points for discussion are the Windows on Snapdragon-based Always Connected PCs, with updates to...
21
by Dr. Ian Cutress on 12/5/2019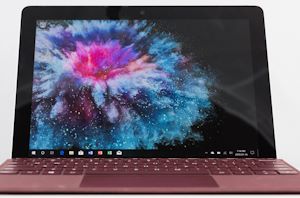 Microsoft's Surface Pro lineup has been a design win for the company for several years now. The Surface Go was launched in July of 2018 as a lower-cost version...
81
by Brett Howse on 1/17/2019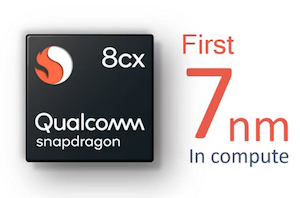 For the final day of Qualcomm's 3rd Annual Tech Summit, the focus is on its Always Connected PC (ACPC) platform. This is Qualcomm's attempt to bring mobile processors to...
43
by Ian Cutress on 12/6/2018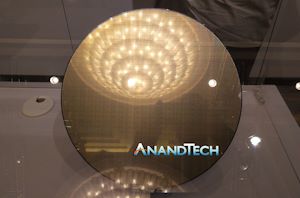 Alongside the announcement of the new 7nm Qualcomm Snapdragon 8cx processor for the company's line of next generation premium tier Always Connected PCs, in the demo room today we...
15
by Ian Cutress on 12/6/2018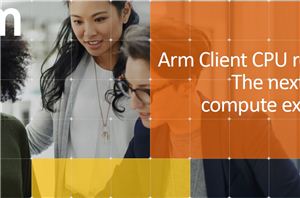 Today's announcement is an oddball one for Arm as we see the first-ever public forward looking CPU IP roadmap detailing performance and power projections for the next two generations...
102
by Andrei Frumusanu on 8/16/2018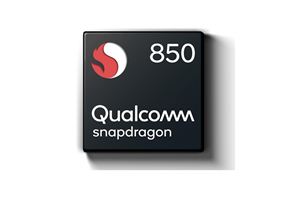 Qualcomm's big value-add to the laptop space last year, alongside running Windows on the company's smartphone-focused Arm processors, was both battery life and mobile connectivity, promising performance, 20+ hours...
36
by Ian Cutress on 6/4/2018