Connectivity Brilliance: Free Cellular Data with Every Chrome Notebook
Chrome OS relies on you using a web browser for all of your PC usage and as a result, is more dependent on internet access. Thankfully the smartphone revolution has positively impacted wireless data availability and Google is capitalizing on that.
All Chrome OS systems will offer both WiFi and cellular data connections. Initial Chrome hardware will feature Qualcomm's Gobi modem which supports the following networks: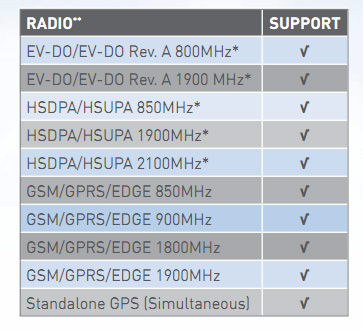 Gobi also provides GPS so you get the same sort of data access and connectivity that you would on a smartphone. To be honest it's a shame that all existing notebook manufacturers don't provided this sort of access. I'd hope that availability of Chrome notebooks would change this for everyone.
In addition, Google extended its already far-too-cozy partnership with Verizon to enable a pretty sweet deal for Chrome notebook users. For the first two years of ownership, once you activate 3G service, you'll get 100MB of free data transfers every month with your Chrome notebook. If you're mostly using the web in locations where you have WiFi and just need to rely on 3G occasionally, this may actually be enough to get you by.
Verizon will also offer unlimited data $9.99 day passes with no recurring billing/contract required. If you want more monthly data the pricing is as follows: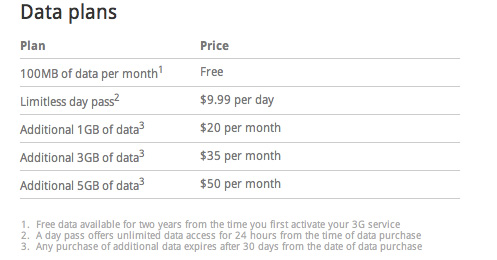 I have to say that Google and Verizon's proposed data plans are probably the most reasonable I've seen from anyone. If the pricing on Chrome notebooks is right, the free 100MB/month of 3G transfers will be a major selling point for casual users.