CPU Benchmark Performance: Power, Office, and Science
Our previous set of 'office' benchmarks have often been a mix of science and synthetics, so this time we wanted to keep our office section purely on real-world performance.
For the remainder of the testing in this review of the Core i7-12700K and i5-12600K, we are using DDR5 memory at the following settings:
Power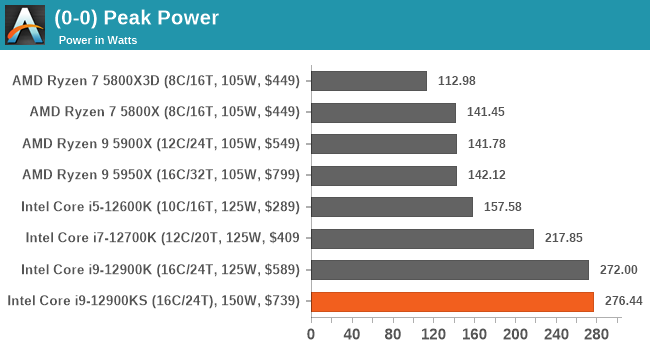 Compared directly to the Core i9-12900K, the Core i9-12900KS does draw more power in our Peak Power test, albeit not immensely more. Because Intel has assigned the chip the same 241W PL1 limit as the original 12900K, in TDP-constrained scenarios both chips are held to a similar limit. Still, with a figure of 276.44 W, this is considerably more than other processors including all of AMD's premium 5000-series offerings, and Intel's 12th Gen Core i5 and i7 processors.
Office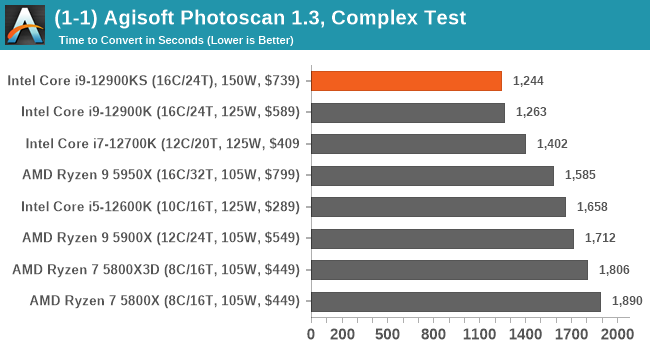 In our Agisoft Photoscan 1.3 benchmark, the Core i9-12900KS is around 1.5% better than the regular i9-12900K, and considerably quicker than the rest on test.
Science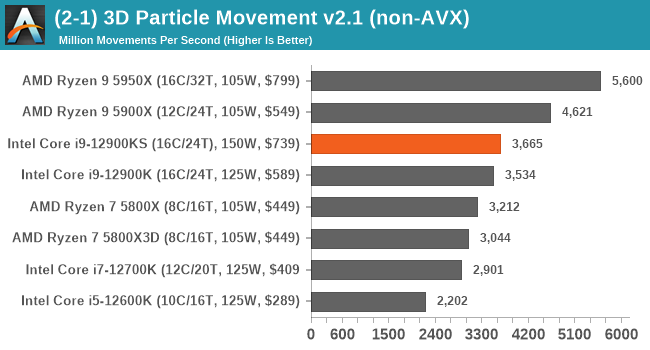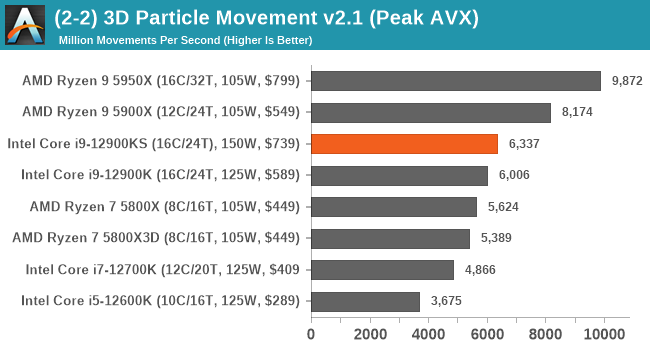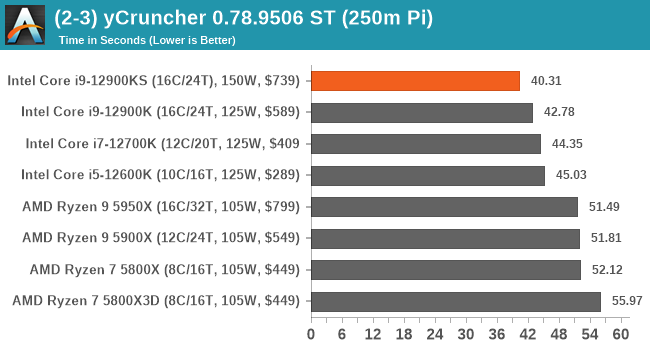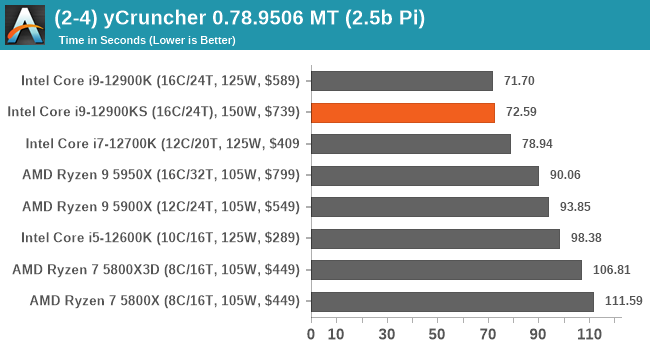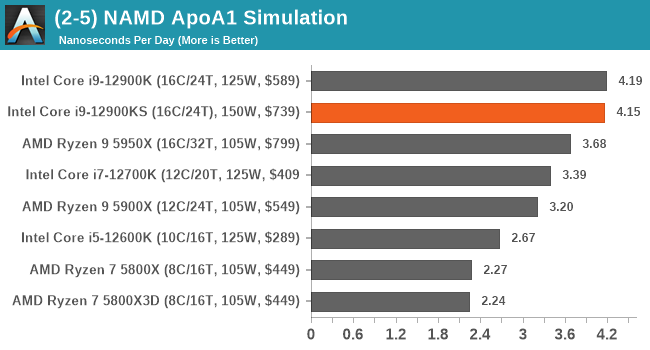 In our science-based benchmarks, the Core i9-12900KS and the Core i9-12900K trade blows which is to be expected with two similar processors, albeit the extra core clock speeds on the i9-12900KS do not show as much benefit as the price difference would suggest.