System Performance: Web, Emulation, 3D Modeling
As we've covered a number of times in reviews of this level of laptop – the offering from Intel compared to AMD is quite different. At the same power level, AMD has up to 8 cores with 16 threads, while Intel only offers half that, in exchange for some go faster AVX512 instructions and built-in on-die Thunderbolt. Also, single thread performance is a key factor of Intel's design, aiming for a super-fast immediate response for most tasks that are simple point and click on a work device. We saw on the previous page that this 15 W processor will offer up to 38 W instantaneously, and this is likely to be important on a number of our system performance tests.
That being said, we did have some issues running PCMark's video compute workloads on our machine. PCMark10, no matter that the system was fully updated, would not correctly finish the video display and streaming encoding in its test suite. This is somewhat annoying, as that is the first test in PCMark's run, and also part of the PCMark battery test. We were unable to find the root cause in our time with the device.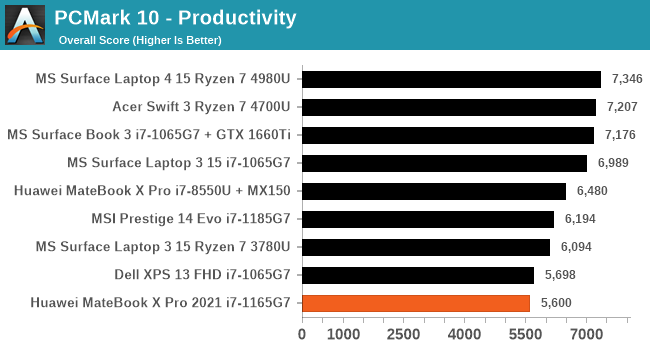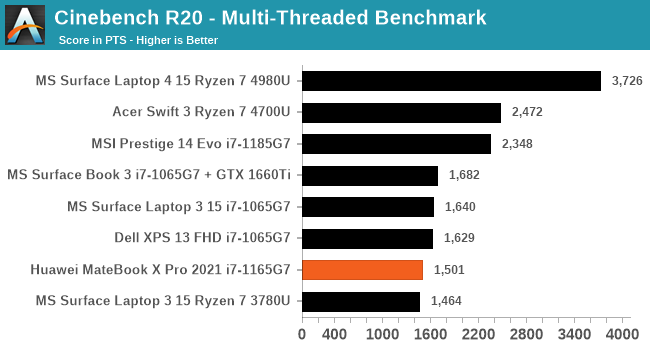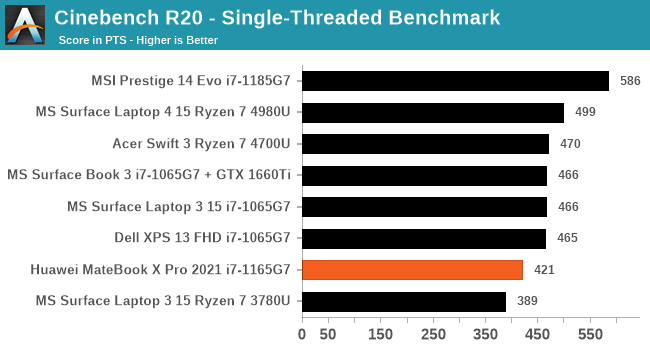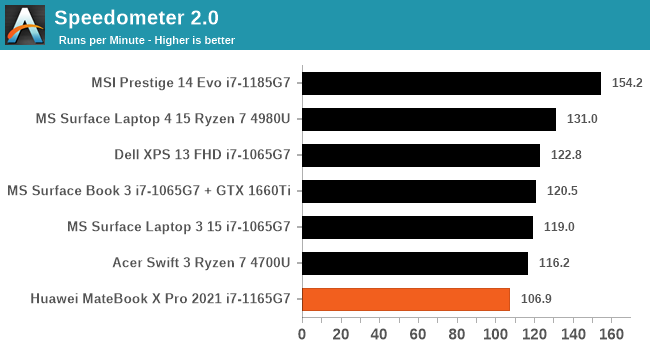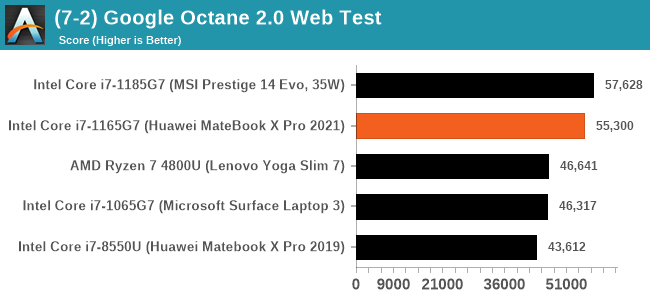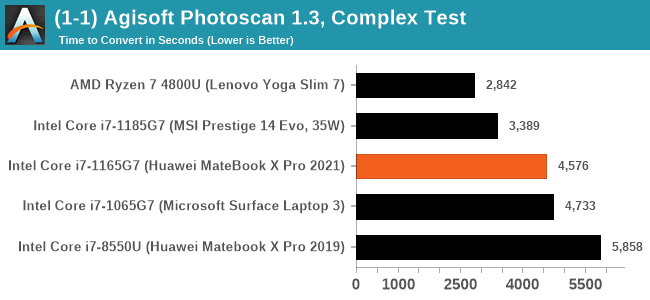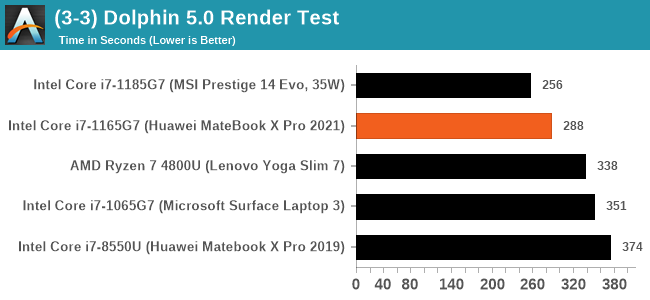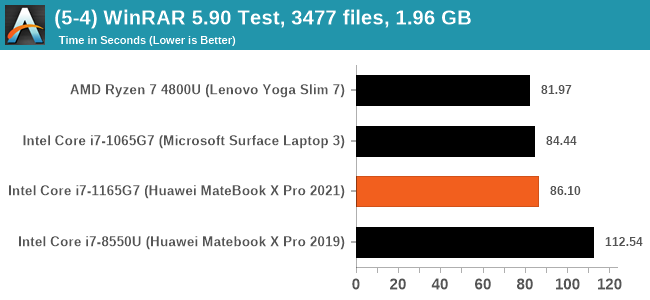 The mix of performance in the 1165G7 is interesting because it clearly lacks on some of the more demanding workloads, but ends up ahead on the lighter workloads like Optane and Dolphin. WinRAR is a mix of multi-thread and DRAM speed, so the Intel is in the ballpark there.