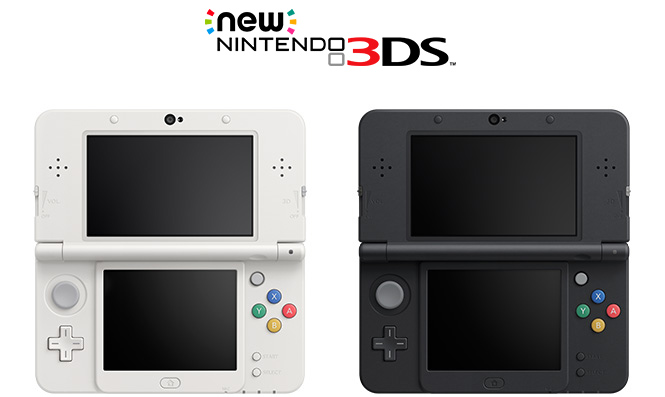 Earlier today Nintendo announced an updated version of its Nintendo 3DS handheld gaming console. It's been over 3 years since the launch of the original 3DS, and with Nintendo taking fire from gaming capable smartphones an update to the 3DS is definitely necessary. The new models sport updated form factors and improved specifications. The new Nintendo 3DS replaces what is now the old Nintendo 3DS, and it's slightly thicker, larger, and 18 grams heavier than its predecessor. The new Nintendo 3DS LL (XL internationally) replaces the old Nintendo 3DS LL and it's slightly thinner, larger, and 7 grams lighter than its predecessor. Both models have increased display sizes which explains the increase in dimensions for both of them. Both models feature secondary ZL and ZR triggers as well as a secondary analog control stick, which addresses control problems that Nintendo had to address with the Circle Pad Pro accessory offered for the original 3DS.
Nintendo claims that the new models have faster processors and better camera tracking to improve 3D when looking at an angle. The new 3DS and 3DS LL also include support for NFC and shift from full sized SD support to MicroSD. Nintendo's entire list of improvements is laid out below.
Better quality 3D.
Second analog stick.
NFC built-in.
Gyro sensor.
Two new bumper buttons.
7 hour battery life.
microSD support.
Wireless PC backup support.
HTML5 browser.
CPU clock increase.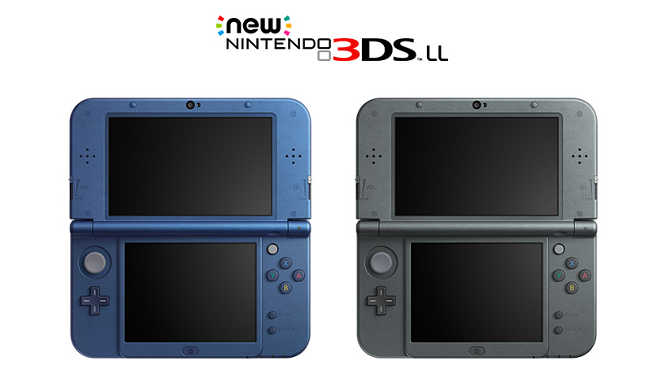 According to some investigation done by 3dbrew, the internal amount of fast-cycle RAM (FCRAM) in both models has been doubled from 128MB to 256MB. An additional 4MB of VRAM was also discovered.
Nintendo has also announced a line of faceplates that can be installed on the new 3DS and 3DS LL. These range from various patterns to pictures of iconic Nintendo characters, and cost between 1000 and 1500 yen each..
The new Nintendo 3DS and 3DS LL will be available on October 11th in Japan for 16000 and 18800 yen respectively. A launch in Europe and North America can be expected for 2015.
Source: Nintendo via Crave Online