We've already talked about Lion and iOS 5, Apple's other WWDC topics, and both look like worthwhile extensions of existing products, but Apple squeezed its most interesting announcement in at the end of the keynote: iCloud, its long-anticipated cloud computing service.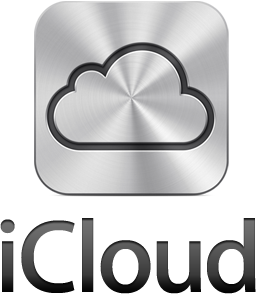 Steve Jobs sees iCloud as an attempt to remove your PC or Mac from the center of your digital life - previously, you could keep all of your music and photos and documents on your PC, and sync them to other devices as needed. As those peripheral devices have proliferated and become more capable, though, it has become more of a hassle to keep everything where you need it at all times. Enter iCloud, a (mostly) free service which completely replaces the $99-a-year MobileMe.
iCloud is a place to store music, documents, pictures, backups, mail, and more, but it takes a more active role than does Dropbox or Amazon Cloud Drive in that it can immediately sync any content stored up there to all of your devices. In Jobs' Grand Vision, your PC or Mac is now just another device that ties into iCloud, rather than the main storage hub for all of your stuff.
Since the vast majority of iCloud is free, you can sign up for it automatically by inputting your Apple ID in a supported device. By default, every iCloud user is given 5GB of storage space for all of their stuff (excluding content synced via the Photo Stream service and content you purchase through any of Apple's many digital storefronts, none of which count toward the 5GB limit). This is competitive with Amazon's Cloud Drive service, though Apple doesn't seem prepared to offer storage increases for any cost at the moment.
All of this is being provided to users courtesy of their recently-opened North Carolina data center - you can rest, Apple enthusiast press: you finally know what it's for.
The Components of iCloud
iCloud has a lot of different pieces, but they're all basically doing the same thing: syncing your content between devices while hiding as many seams as possible from the end user. From MobileMe, you gain the ability to sync contacts, calendars and mail (you'll get a free @me.com email address, if you want) between all your devices. This is perhaps the least exciting part of iCloud, since this stuff is all already offered via Microsoft Exchange by Google and plenty of other mail providers, but I suppose it could help remove the barrier to entry for novice users who want to take advantage of this sort of thing.
You get into more interesting territory when you start looking at actual files, rather than just mail and contacts. For example, things made in Pages, Numbers, or Keynote on your iPad can automatically sync to any other device with those apps using Documents in the Cloud - third-party word processors and other apps should easily be able to take advantage of this functionality, since Apple is making the iCloud storage APIs available to them (this isn't always a given with Apple technologies).
Photo Stream does the same thing with photos - a photo taken on your iPhone can automatically make the trip to your iPad without any intervention on your part. To save space, Photo Stream will automatically sync your 1000 most recently added pictures, as well as older ones that you manually specify. You can also import older pictures into iPhoto on a Mac to enable sharing them via Photo Stream.
In my iOS coverage, I noted that one of iOS 5's primary goals was to remove the need for a PC, and iCloud further supplements that with its Backup functionality. Any device with your Apple ID can be backed up to the cloud daily, and that data can be restored in the event of failure to a reloaded or replaced device. This, of course, removes the need to do a full backup of your iOS device to your computer via a USB cable.
With iCloud, the App Store, iBooks, and iTunes also gain the much-needed ability to show you your purchase history, which also allows you to download any previously purchased app, book, or song to any registered device at no extra cost. This is Kind of a Big Deal from the iTunes end, since the music industry has typically wanted to classify any song copying - even from a legally-purchased CD to your computer - as piracy. The Mac App Store already has a section for previously purchased apps, and it's nice to see this no-brainer feature finally show up in iOS.
iTunes in the Cloud
Speaking of iTunes, let's talk about iTunes in the Cloud, iCloud's most interesting (and only potentially non-free) feature.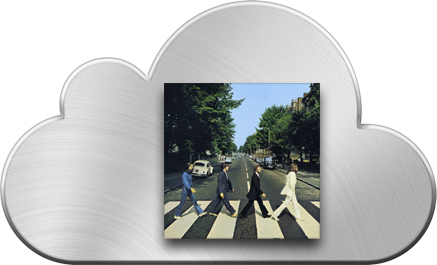 What you get for free is what I've described above: the ability to download previously-purchased 256kbps AAC files to any registered computer, and the ability to do the same with any newly-purchased music as well. However, for $24.99 a year, you can gain access to iTunes Match, which really unlocks the potential of iTunes in the Cloud.
If you subscribe to the service, iTunes Match goes through your entire music library and attempts to match your songs to content in the iTunes store, and everything that gets matched is treated the same way as a song you purchased from iTunes from then on - this method gets you out of having to upload all of your old songs to the service, as you have to to use the Amazon Cloud Player or the Google Music beta. You are even given the opportunity to re-download the songs in Apple's standard DRM-free 256kbps AAC format, in the event that your songs are encoded at a lower bitrate. Songs that can't be matched to content in the iTunes store can be uploaded manually.
Whether this service is worth $24.99 a year to you is, well, up to you, but since it's a flat fee it definitely becomes more valuable the more music you have. Whether you like it or not, Apple's answer to the streaming music question is important just because it's coming from the market leader - while OS X is a distant second to Windows and iOS is slowly losing general market share to Android, Apple and iTunes are unquestionably dominant in the digital music market, and their system is sure to get a lot of attention from consumers.
Thoughts on iCloud
That's the basic rundown on iCloud. I don't know that Apple is doing anything truly new with the service (there are plenty of ways to sync content between different devices that you can go out and try right this very second), but as usual, the closed nature of their ecosystem means that they've ultimately got more control over the way it works and, thus, a potentially more seamless and satisfying service.
The major downside is, of course, that if you're not deep into Apple's pockets (by which I mean, if you don't work with Apple devices and only Apple devices), you aren't going to get the full benefits of iCloud. Your Windows computer will surely be able to take advantage of the iTunes features, but you aren't going to get that seamless access to Photo Stream or mail sync. This is, of course, intentional, but it's sad to see what could be the most complete cloud computing solution on the map limited just to Apple's products.