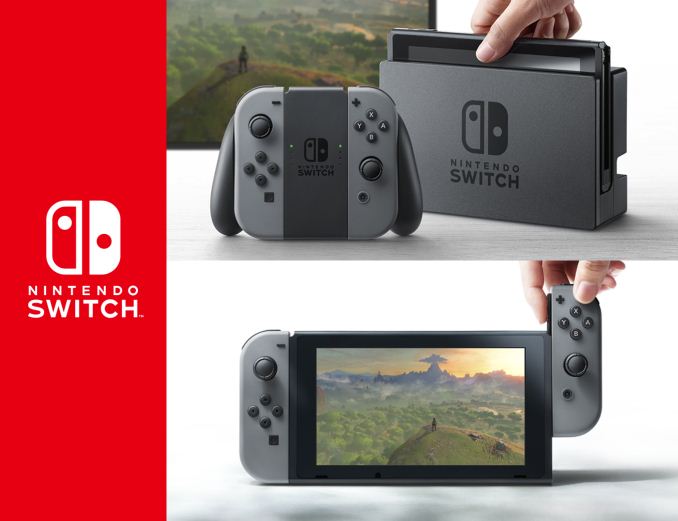 Nintendo has announced a new version of its Switch game console that features a considerably longer battery life than the first-generation model. The new console likely uses new components that feature a lower power consumption and therefore the gaming device can work for longer durations on one charge.
The new Nintendo Switch console has the same features as the original one (handheld mode, tabletop mode, TV mode, Joy-Con controllers, etc.) and looks exactly the same too. The company does not disclose precise specifications of the unit, but only says it can work for 4.5 – 9 hours on one charge, up from 2.5 – 6.5 hours in case of the previous-gen model.
Since it is hard to increase capacity of a battery by 80% in a short period of time without increasing its physical dimensions, it is more than likely that the product is actually based on a version of NVIDIA's Tegra X1 SoC made using a more advanced (12 nm or 16 nm) process technology and featuring the same lower power consumption that we reported about a week ago on the new Switch Lite.
Since the new model with better battery life looks the same, it remains to be seen how Nintendo plans to differentiate between the two versions of its Switch consoles from the older ones in terms of hardware packaging. The original version carries the HAC-001 model number (with serial numbers starting from XAW), whereas the new SKUs will feature the HAC-001(01) model number (with serial numbers beginning from XKW).
The new Nintendo Switch game console will carry the same $299.99 MSRP as the original device and will be available in the near future.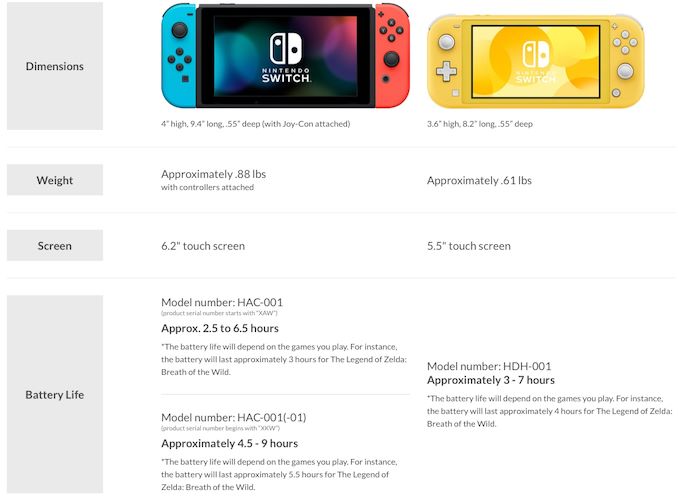 Related Reading:
Source: Nintendo, Nintendo Twitter (via Gizmodo)