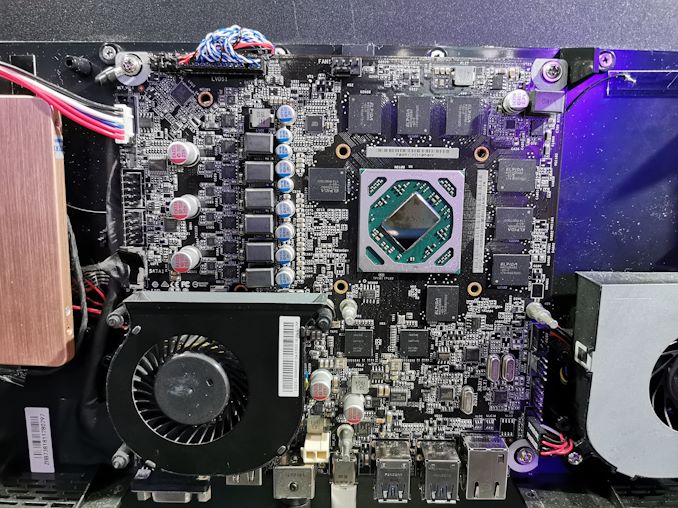 If you say 'Thunderbolt GPU', it makes it sound like a PCIe device with a Thunderbolt output. Rather than go in this direction, ASRock has developed a GPU + Thunderbolt connection like an eGPU, but all on one PCB. This means that this is an eGPU designed for internal applications, like mini PCs and GPU-accelerated monitors. Confused yet?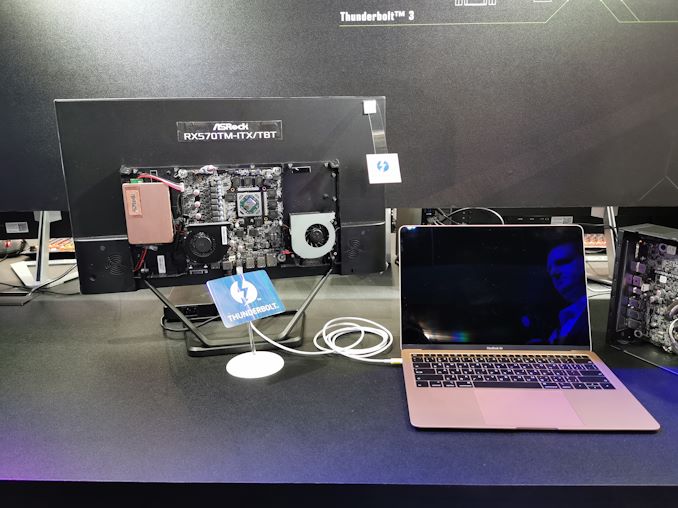 Just imagine an external GPU that connects through Thunderbolt. In most designs, the GPU is replaceable. What ASRock has done is to move all the 'Thunderbolt' hardware in the external chassis directly onto the GPU board itself. This means that the price of the chassis can be much cheaper, and the GPU can be used a wide array of devices, not just external GPU boxes (or in this case, a standard box). ASRock is aiming for the OEM market with this first design, using an RX 570 as the base graphics card that can be used to accelerate any number of Ice Lake designs coming later this year which will have integrated TB3.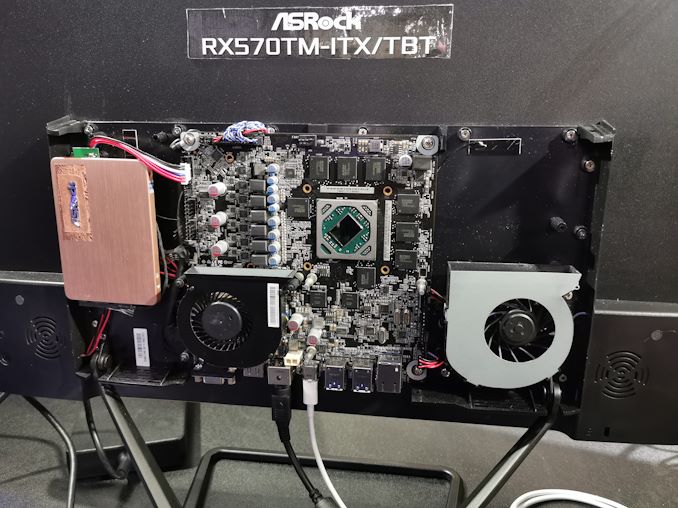 Like a standard external enclosure, on the same board as the GPU comes with some extra Ethernet and USB ports. In order to enable this, the board actually has two TB3 controllers in its initial design: one to connect to the host, and the other to provide the Ethernet/USB. Power for the graphics card comes through an external power brick, which could easily be built into any chassis that an OEM wants to use.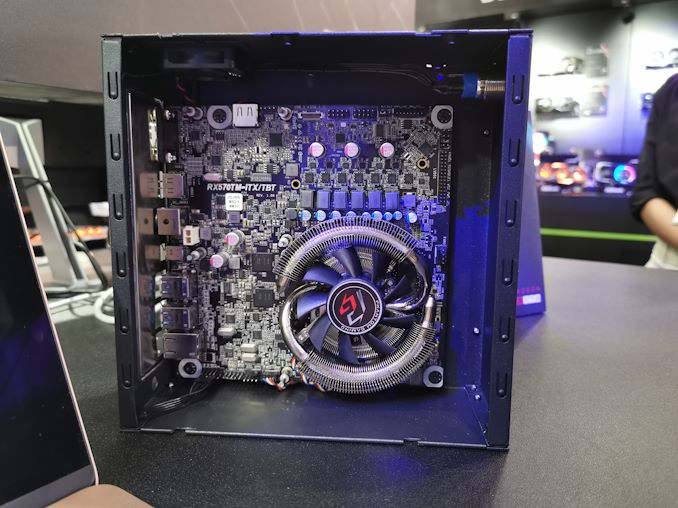 ASRock tried pitching the new design as a 'Thunderbolt GPU', which I think is a little misleading. It's an eGPU design, but built for any number of simple mini-ITX style chassis. This simplifies anyone wanting to build their own GPU box, however with the extra hardware on the GPU, it makes each GPU itself a little more expensive to upgrade. That is the tradeoff.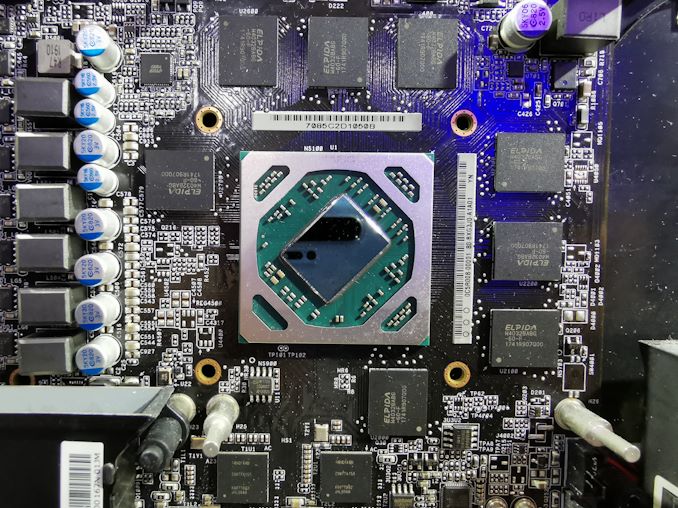 ASRock is looking to finalize the design later this year, and sell to OEMs. I've told ASRock that the best way forward is to provide a reference design for some of its customers, to showcase what sort of implementation they can do. We will keep abreast of what happens.
Want to keep up to date with all of our Computex 2019 Coverage?

Laptops

Hardware

Chips
Follow AnandTech's breaking news here!