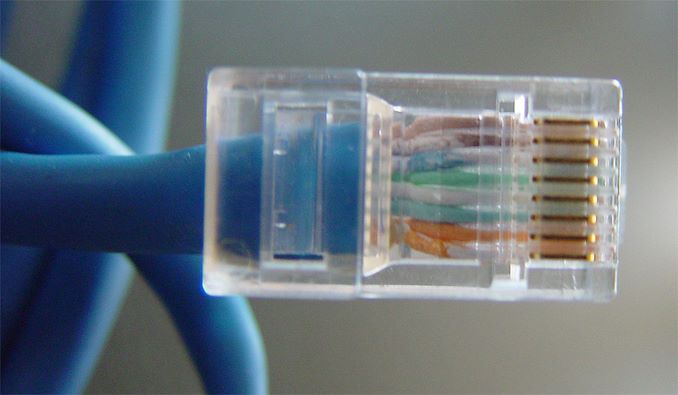 Every so often, an interesting tech announcement flies under the radar, especially on the component side of matters. As it turns out, this was the case at this year's Computex trade show, where previously unbeknownst to us, Realtek introduced a new family of multi-gig Ethernet controllers. Aimed primarily at consumer devices, Realtek's 2.5G Ethernet controllers should enable more reasonably priced and more varied multi-gig network devices.
Realtek's lineup of 2.5G Ethernet solutions include three chips: the RTL8125 PCIe 2.0 x1 controller for PC applications; the RTL8156 USB 3.1 controller for dongles and docking applications; as well as the RTL8226 transceiver for routers and switches. All of Realtek's 2.5GBase-T products are fully-integrated ASICs that feature a QFN package and do not require any external flash or firmware.
Realtek's 2.5GBase-T Solutions
Type
Interface
Applications
RTL8125
Controller
PCIe 2.0 x1
PCs, Embedded
RTL8156
Controller
USB 3.1 Gen 1
Dongle, Docking
RTL8226
Physical layer transceiver
2500BASE-X, SGMII+, USXGMII
Switches, Routers, etc.
Being single-chip solutions, Realtek's 2.5G Ethernet products should allow PC and network equipment makers to build relatively affordable products supporting multi-gig speeds. And even though these are just 2.5G products, that's still a 2.5x improvement in Ethernet bandwidth, a significant jump over today's devices, which have been stuck at GigE speeds for the better part of a decade. As an aside, it's interesting to note that these are the first multi-gig controllers we've seen released that don't also support 5 Gigabit speeds. Realtek plays in the high volume/low cost space, so while we'll likely never have an answer, I'm curious as to how much they saved by not also integrating 5G support.
In any case, as far as use goes, it looks like Realtek is particularly betting on gamers for these new controllers. For several years now the company has been offering its GbE network controllers with its Realtek Dragon Software that prioritizes packets generated by games, however it has not gained a lot of traction among gamers. With its 2.5GBase-T solutions it may see more success,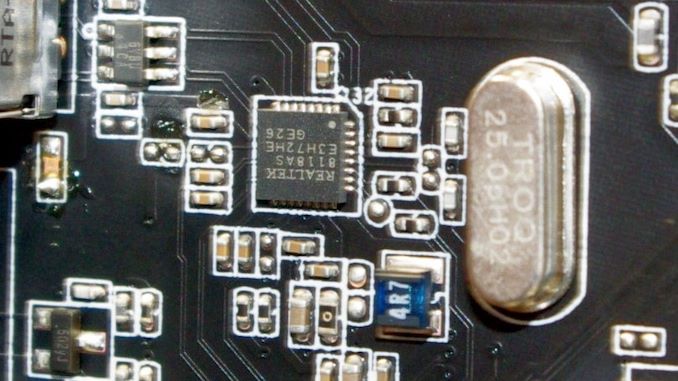 Previous generation 'Dragon' Gaming 8118AS NIC from Realtek.
At the time of their June announcement, Realtek did not have any customers to announce for the new controllers. But now in October it looks like ASRock may be one of the first clients to use the RTL8125 PCIe 2.0 x1 controller, as it's a solid specification match for the company's Phantom Gaming motherboards, which are due in the coming weeks.
Overall, seeing a high volume player like Realtek enter the multi-gig Ethernet space certainly boosts our hopes for multi-gig Ethernet becoming more affordable. Even though we've seen some progress there in the last year with products such as Aquantia's controllers, multi-gig adapters and switches are still fairly expensive. With that said, however, it remains to be seen whether many consumers and small businesses will jump onboard a standard that provides only a 2.5x performance increase over existing networks.
Related Reading
Source: Realtek